Some of the content described in this article is available in meshIQ Manage versions 11 and greater. See meshIQ Highlights v11 for an overview of feature changes.
You can execute a single command using the MQSC Console window. For information on MQSC commands, see the following IBM online Knowledge Center article:
https://www.ibm.com/support/knowledgecenter/en/SSFKSJ_7.5.0/com.ibm.mq.ref.adm.doc/q085130_.htm
The node containing the selected queue manager must be active to have the ability to execute the commands (see Nodes for more information on node statuses).
Select MQSC > Console from a queue manager's pop-up menu to open the command window.

Enter a command in the field located at the top.
Click Submit to execute it. You can use the drop-down menu located on the right side of the command field to browse through the most recent commands entered during the current session. (The list will not be saved after the command window is closed.)
In the example below, the command DISPLAY QMGR was entered and the selected queue managers' details displayed in the command window.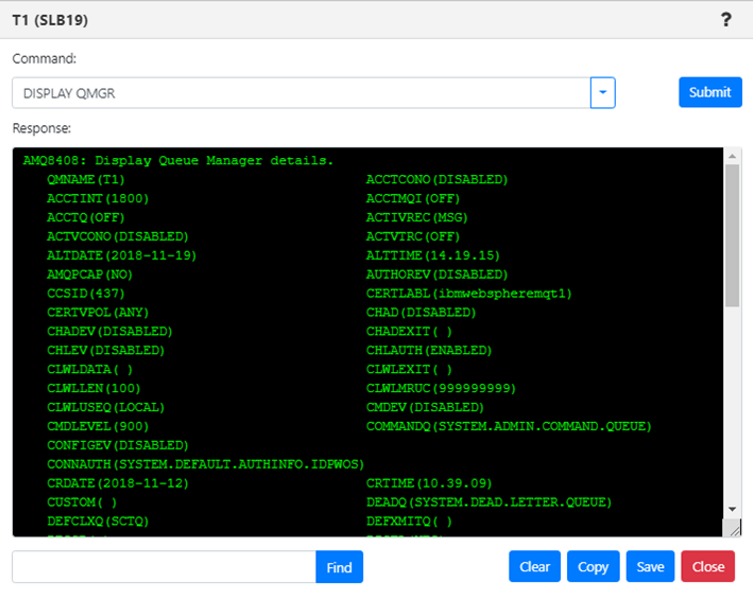 Beginning in version 11, MQ's informational responses are returned in the MQSC Console. The console displays "Command completed with messages" and includes the informational message, as shown below.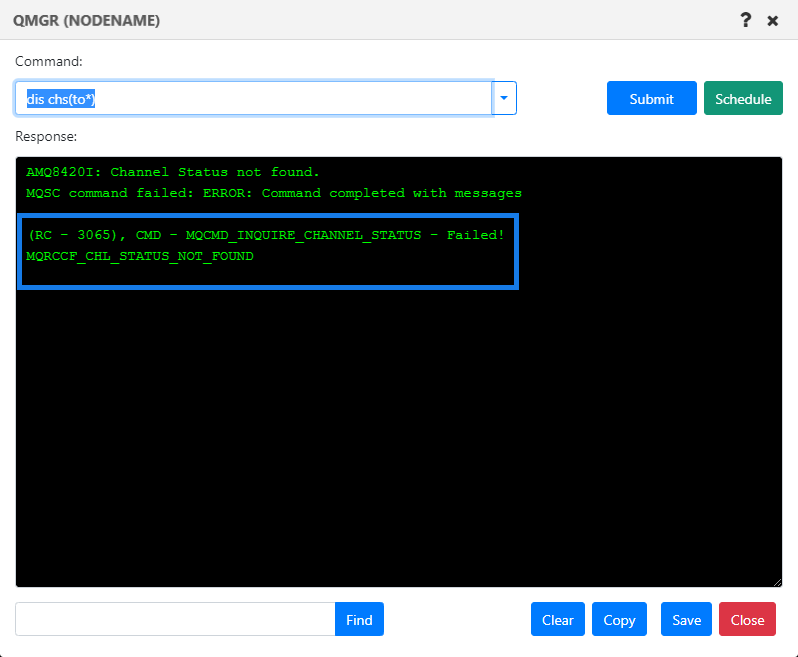 Additional Options
Use the search field and Find button located at the bottom of the window to easily search for details within the response.
Click Clear to clear the command window.
Click the Copy button to copy the text of the command window.
Click the Save button to save the command window's contents as a .txt file.