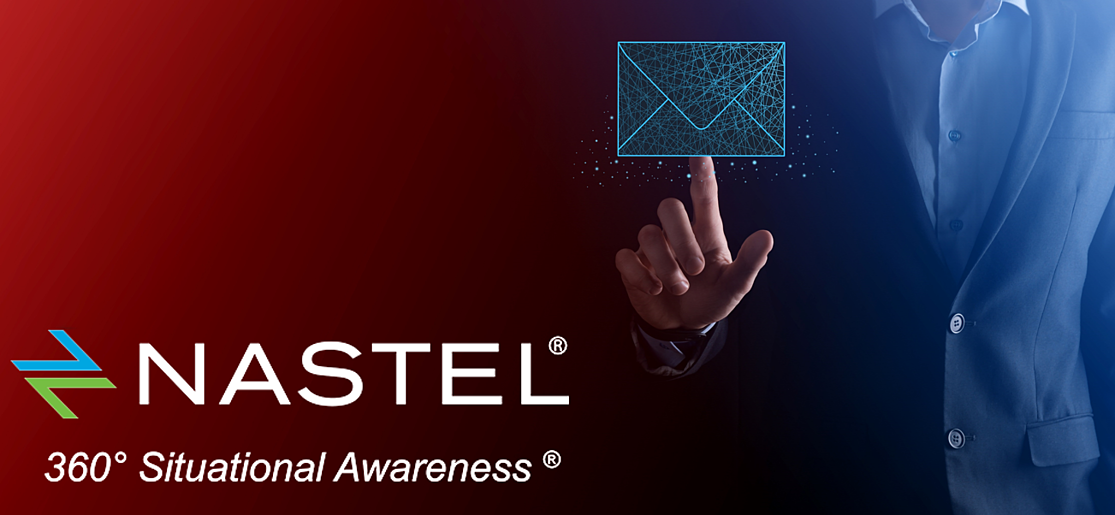 Welcome to October 2021
Welcome to our support newsletter!
Missed an earlier Newsletter? Previous newsletters are located here.
Follow us!
In addition to the support newsletter, be sure to follow us on your favorite social media channel, LinkedIn, Twitter, or Facebook. We provide product-related updates, pertinent articles, webinars, and videos there. This newsletter is targeted at existing customers and provides general product-related updates. There is still a lot more to know about us !
Table of Contents
1. Updates
Are you still on AutoPilot for WMQ On Demand?
While most customers have upgraded to Navigator with Workgroup Server (WGS) 10, there are still customers running older versions using Workgroup Server 6. If you are not under an extended support contract, then the support team is very limited in assisting should a problem arise. Your technical account manager (TAM), as well as the support team are available to assist with upgrading. Upgrading has many benefits, most notable is the improved performance of WGS 10 which runs as part of the AutoPilot framework rather than as external process. Equally important is the new Navigator HTML web interface which both simplifies and accelerates your daily tasks saving you time and your company money. Of course, expanding your use of Navigator to include IIB, ACE, EMS and Kafka leverages the latest versions too.
Latest support matrix for Navigator can be found here:
Last chance to take the customer forum survey
There is just a short time left to make your preferences count. We have set up the customer forum survey to get your feedback on where and how you think a customer forum should operate. We want as much input as possible to base this on and want to hear from you. It has four questions and will take less than a minute to complete, please complete it here.
2. Popular FAQs & Articles
This recent blog article of ours has attracted attention (and the technology described is available to our customers at no cost) so we'll share it here for you.
Performance Innovations Powered by Message Data in Your Integration Infrastructure (i2) Are Here to Stay
"Message Data" includes critical information and context missing from log files and other data sources. Getting it easier and earlier enables advanced analysis and improvements to begin without delay.
If these Integration Infrastructure (i2) messaging applications are in your environment, you've got a complex stack to be managed by the operations team. If your i2 (also referred to as the messaging middleware layer), includes IBM MQ or 2 or more of IBM MQ, IIB, ACE, TIBCO EMS, and/or Kafka, then your company is likely facing growing challenges in:
Service Level Achievement for CX
RCA (root cause analysis) and Problem Resolution
Site Reliability Engineering (SRE) Goal Achievement
Compliance-related Risk
The right data ingested and analyzed (or "observed") in a timely fashion is the key to addressing these four key challenges. If you're using IBM MQ v9.2.2 or earlier versions, there's also a data ingestion improvement area which was recently addressed in IBM MQ 9.2.3.
--------------------------------------------------------------------------
TWO QUICK DEFINTIONS:
Observability:
Observability is about making sure that something is working. It is fundamental in the paradigm shift from operations monitoring to Site Reliability Engineering (SRE).
Legacy APM and log file analysis software rebranded.
AIOps: The use of machine learning (artificial intelligence or AI) technology to automate IT operations.
-------------------------------------------------------------------------
Observability & AIOps Platform
With Observability, you don't need instrumentation. You should be able to view the external state of the system and infer potential issues from there. Key indicators to track include:
Latency – time to service a request
Traffic – demand placed on the system
Error rate – the rate of failed requests
Saturation – which resources are most constrained
To gain "observability" for a hybrid enterprise today, your Observability Platform must:
Respond to events. This includes the capability to raise an alert if a message queue was full or a channel was down.
Continuously watch individual metrics (such as current depth) and do statistical analysis of trends to see whether a problem was coming.
Dynamically build a holistic view of the entire system or critical business workflow, capturing data as components of a transaction passing through different servers and the i2 messaging middleware layer, store this in a time series database cluster, and run analytics in real-time to identify trends, predict and enable fixing issues before they occur.
Provide AIOps (machine learning-powered ITOps automation).
Ingestion and Automation
Ingesting message data from these i2 apps (along with all forms of relevant machine data such as logs, metrics, transactions) enables your team to visualize relationships, find patterns and anomalies, gain intelligence into your mission-critical digital & business services. Applying a wide range of machine learning algorithms can also present a predictive view of events, allowing problems to be identified and resolved quickly.
The AIOps capabilities of the Observability Platform will ultimately bring the most productivity and performance gains for today's hybrid enterprise. As enterprises evolve, it becomes increasingly likely that multiple-middleware variants will be in use. That often means the need to ingest message data from IBM messaging middleware, along with Kafka and even TIBCO EMS. Enterprises can thank their mergers and acquisitions (M&A) team for making the i2 layer even more complex.
Before or After the Message Queue? (That is the question for IBM MQ shops)
Sooner is better for ingestion on an Observability Platform doing AIOps, and that's a big reason the pressure has been on the IBM MQ team to enable Kafka-like message copy capability, enabling message data to be ingested for analysis without having to wait for it to exit the queue or disrupting MQ performing its primary function.
Enterprises serious about realizing all the benefits of Observability and AIOps have:
Addressed the i2-shaped hole in their data feeds, and:
Been looking to a new release of IBM MQ¹ to accelerate "data-driven" analysis, action, and automation for MQ and multi-middleware-powered operations. IBM MQ shops have been envying their Kafka-streaming brethren for years now because they want to stream messages for analysis immediately and without impacting MQ doing its work. See the footnote to see the latest on IBM MQ.
Getting Started and Realizing ROAI (Return on Observability/AIOps Investments)
Performance and complex transaction-based compliance innovations powered by message data in your multi-product i2 layer are at hand. All you need to get started is your own data and an Observability platform that can handle traditional data feeds as well as message data from your enterprise's unique mix of IBM MQ, IIB, ACE, TIBCO EMS, and/or Kafka.
The Nastel Platform is one option to consider and there is an SaaS option to get you started at no cost. If you've already invested in a platform but are missing the message data piece we can help you there as well, managing the i2 messaging middleware layer has been our specialty since before the first IBM MQ, TIBCO EMS, and Kafka messages were sent.
1. What's new in IBM MQ 9.2.3 for Multiplatforms – base and Advanced entitlement
3. XRay COVID-19 Data Lake
We have pulled together multiple COVID-19 datasets from CDC, Johns Hopkins University, and several others into a single interactive data lake on which you can do the following:
Run your own queries & computations
Create analytics & web dashboards
Share your charts & graphs in web apps
The data lake is updated daily with the latest COVID-19 stats from around the world. View the dashboard live, no registration required!
4. Webinars & TechTalks
We have several exciting upcoming and OnDemand webinars! Please register for our latest live webinar on October 27th, 2021, at 11 am ET (which brings last month's Customers-only webinar topic to a broader audience).
Live Webinar:
Live Webinar - Future Trends & Technology for Your Integration Infrastructure
OnDemand Webinars
OnDemand– Future Trends & Technology for Your Integration Infrastructure - Customers Only
OnDemand Frustrated with time-to-delivery for new apps with messaging middleware?
OnDemand DevOps.com Webinar: Mastering Application Integration Challenges in Hybrid Cloud Environments
Contact us if you missed this customers-only webinar and want the details.
OnDemand: Informational Alert for Banks Using Legacy Messaging Middleware!
Click HERE to see our library of other on-demand sessions.
5. Keeping up with Nastel
Nastel has just announced the latest release of the XRay AIOps and Transaction & Message Flow Tracking solution and has exciting new things going on all the time. We want to ensure you and your colleagues can easily find our recent press releases and other news.
Click HERE to read Nastel news.
6. Our Blog
Click HERE to read our blog.