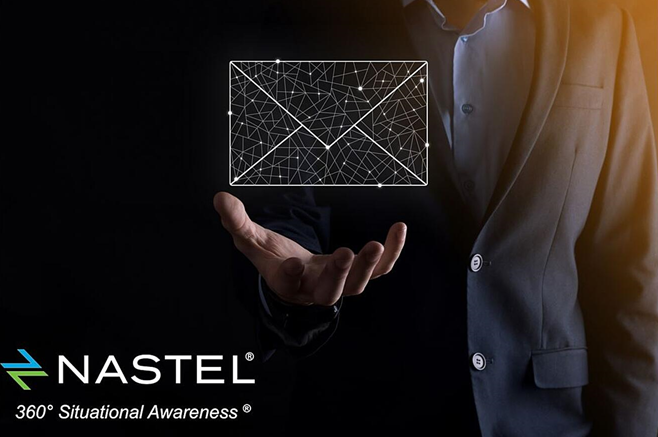 Welcome to September 2021
Welcome to Nastel's support newsletter!
Missed an earlier Newsletter? Previous newsletters are located here.
Follow us!
In addition to the support newsletter, be sure to follow Nastel on your favorite social media channel, LinkedIn, Twitter, or Facebook. We provide product-related updates, pertinent articles, webinars and videos there. This newsletter is targeted at existing customers and provides general product related updates. There is still a lot more to know about Nastel!
Table of Contents
1. Updates
Keeping your products current?
We encourage all customers to run the latest versions of the Nastel products. The primary reason is to get the most value out of your Nastel products. New features and changes as well as bug fixes ensure that your Nastel products are meeting your needs. Changes in the underlying middleware, such as IBM MQ, may require updates to support them. Not sure if you are running the latest? Check out these links to the support center:
Support Matrix for Nastel AutoPilot
Support Matrix for Nastel Navigator
Support Matrix for Nastel XRay
Additionally, the release notes for all products—including full releases and monthly fix packs—can be found here.
Nastel Forum
We are always looking for ways to improve our customer experience. One item that is currently under review is the creation of a Nastel forum. You can assist us in the next steps by taking this 2-minute survey.
The first 10 customers to complete it get the satisfaction that they completed it (sorry, no other prize).
2. Popular FAQs
Upgrading Apache Tomcat shipped with AutoPilot
AutoPilot ships a version of Apache Tomcat to simplify getting started. Once installed, this version is not maintained by Nastel service updates. A configuration such as LDAP security policies or SSL can be set up for this server, and Nastel support can assist, but we cannot provide the necessary certificates or credentials.
Alternately, we support running our web applications in an application server supported by your normal support teams. With this method, you do not have to install or maintain the AutoPilot Tomcat server.
If you chose to use the sample version, in the case of security exposures, you may want to upgrade your Tomcat server. See this FAQ about the process.
How to upgrade the version of Java used by AutoPilot
Periodically you may need to update Java on the server hosting AutoPilot. In many cases, this is transparent to AutoPilot Domain, CEP, and web services. However, if you encounter problems, this document provides the steps required.
3. XRay COVID-19 Data Lake
Nastel has pulled together multiple COVID-19 datasets from CDC, Johns Hopkins University, and several others into a single interactive data lake on which you can do the following:
Run your own queries & computations
Create analytics & web dashboards
Share your charts & graphs in web apps
The data lake is updated daily with the latest COVID-19 stats from around the world. View the dashboard live, no registration required!
COVID-19 Data Lake Registration
4. Nastel's Webinars & TechTalks
We have several exciting upcoming and OnDemand webinars! Register for our latest webinar and live Q&A on September 29, 2021 at 11am ET:
Live Webinar
Live Webinar – Future Trends & Technology for Your Integration Infrastructure
OnDemand Webinars
OnDemand Frustrated with time-to-delivery for new apps with messaging middleware?
OnDemand DevOps.com Webinar: Mastering Application Integration Challenges in Hybrid Cloud Environments
Contact us if you missed this customers-only webinar and want the details.
OnDemand: Informational Alert for Banks Using Legacy Messaging Middleware!
Click HERE to see our library of other on-demand sessions.
5. Keeping up with Nastel
Nastel has just announced the latest release of the XRay AIOps and Transaction & Message Flow Tracking solution and has exciting new things going on all the time. We want to ensure you and your colleagues can easily find our recent press releases and other news.
Click HERE to read Nastel news.
6. Nastel's Blog
Click HERE to read Nastel's blog.