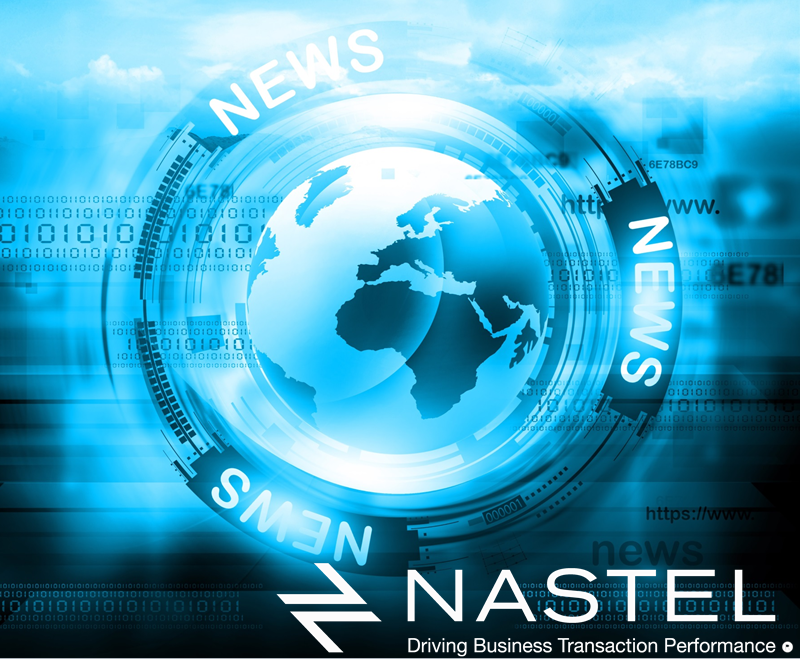 Welcome to our monthly support newsletter! Please let us know if you have any questions or comments.
Table of Contents:
1. Updates
2. Popular FAQs
3. XRay COVID-19 Data Lake
4. IBM Technical Integration Conference
5. Webinars & TechTalks
6. Keeping up with Nastel
7. Nastel's blog
1. Updates
Navigator 10 (671 bundle)
We have recently released an update e-fix for Navigator with WGS 10.1.3.x, GUI 10.0.7.x. This release provided several new features, including:
The ability to resize the viewlet windows (yay!)
A REST API which can be used to view and control Navigator and managed objects
An approval process is now available for scheduled changes
ServiceNow® Integration for scheduled changes to look up change details
The ability to open an existing viewlet in a dashboard
This also includes updated support for shared team dashboards released as a hotfix to 10.0.6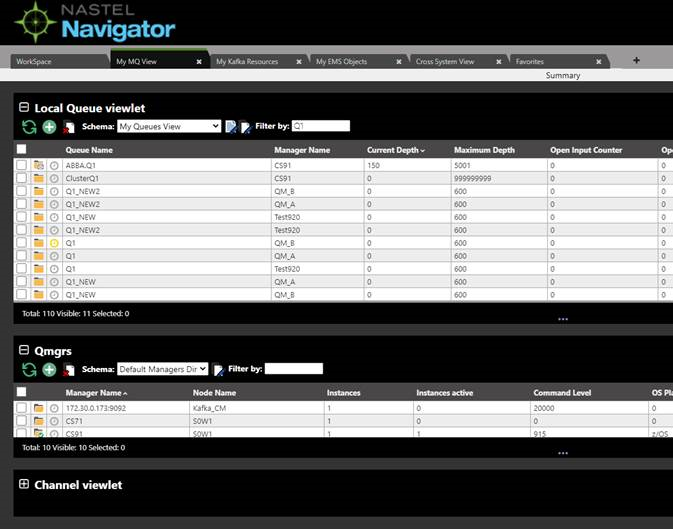 Is Kafka being deployed in your organization?
The latest Navigator offering is releasing soon. Navigator for Kafka offers the same powerful features as with Navigator for IBM MQ and TIBCO EMS. You can view and change clusters, brokers, topics, partitions and messages, with appropriate security rights. Additional licensing is required, contact your account manager for details.


XRay 1.2
If you have not contacted your Technical Account Manager (TAM) about upgrading to XRay 1.2, please do so. We want to be sure that everyone is successful at upgrading and since 1.2 introduces some new features, the upgrade process requires planning. Your TAM can ensure that you are successful in upgrading with minimal effort.
Recommend us to your colleagues
We would appreciate it greatly if you could please take the time to write write up a short customer review at Gartner Peer Insights here. You can easily create an account in seconds, or log in via your LinkedIn account.
2. Popular FAQs
Navigator
How can I change the file layout of exported messages?
When you export a queue's messages, the files generated are in a default layout format. You can change this format by performing the following steps:
Click on the User Settings button located at the top right of your screen.
The Settings window opens. Go to the Save Messages tab.
See more details HERE.
XRay
How do I update XRay Express?
XRay Express is configured to make updating very easy. The key to making this successful is to have used the run folder and scripts provided so that no changes are made in the distribution folders directly. For example, to see how to install the most recent version of the streams engine, click HERE.
AutoPilot
Creating a simple policy
In the steps below, you will create a policy that will evaluate how long it takes you to setup the expert and create the policy. The rules you will create will determine if you took too long, went too fast or completed within the right amount of time. To see the full text, click HERE.
3. XRay COVID-19 Data Lake
We have pulled together multiple COVID-19 datasets from CDC, Johns Hopkins University and others into a single interactive data lake. The data lake is updated daily with the latest COVID-19 stats from around the world. View the dashboard live! Get early access to the data lake, run queries, slice and dice datasets, create dashboards and share.
Click HERE to reserve your spot.
4. IBM Integration Technical Conference Virtual Experience
The Nastel Technologies team will be taking part in the IBM Integration Technical Conference!
We're excited to follow up the excitement of the 2019 ITC conversations with more discussions about ways Nastel Technologies can support your messaging middleware requirements.
August 4th - 6th, 2020
10:00am - 2:30pm EDT
*All times denoted are Eastern Time.
Enjoy our virtual Expo Hall to connect with Business Partners, IBM Cloud and Services, and peers throughout the event.
5. Webinars & TechTalks
Click HERE to view webinars and TechTalks.
6. Keeping up with Nastel
Click HERE to read Nastel news.
7. Nastels' blog
Click HERE to read Nastel's blog.