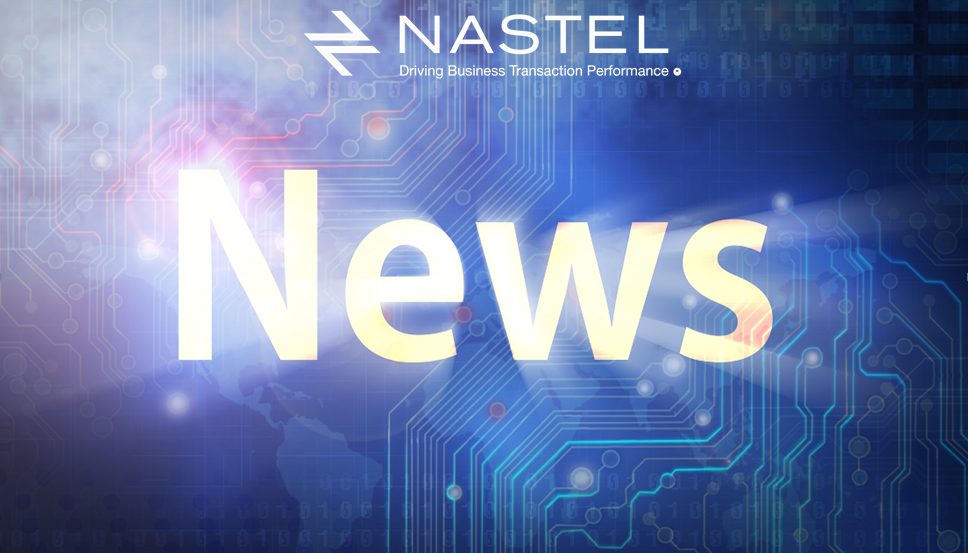 Welcome to Nastel's monthly support newsletter! Please let us know if you have any questions or comments.
Table of Contents
1. Updates
2. Popular FAQs
3. XRay COVID-19 Data Lake
4. IBM TechCon 2020
5. Webinars & TechTalks
6. Keeping up with Nastel
7. Nastel's blog
1. Updates
Nastel XRay for Java
RemoraJ is one of Nastel's recent offerings for customers running Java applications. At Nastel, we believe that improving the quality and performance of Java apps is critical, but it doesn't have to be expensive or time consuming. RemoraJ is the light, fast and low cost way developers have discovered to solve this critical need. It is an open source java bytecode agent designed for developers & performance engineers for Intra and cross JVM call tracking. You can profile java apps with minimum overhead since it is optimized for QA, UAT and production environments.
For more information click HERE.
Be sure to tell your colleagues that do not receive the newsletter to search for RemoraJ!
What to know more about Nastel products?
Did you know that Nastel has the most complete solution set covering all aspects of the middleware environment?
These are some key links that you should check out:
Nastel website
Nastel Resource Center
Nastel on GitHub
Nastel Navigator online demo system
Nastel XRay COVID19 Data Lake
For customers, the Nastel Resource Center is your one stop shop for all technical information. There are many FAQs, how to articles and videos. In addition, all product documentation can be found here. We have consolidated from other sources so you can easily locate the information needed. No login is required.
Nastel Navigator Workgroup Server V6
As mentioned in previous newsletters, we encourage all customers to migrate from Workgroup Server V6 to Workgroup Server V10. WGS version 10 offers many advanced features, significantly improved performance and many other benefits. While still supported, WGS 6 is functionally stable and the end of support date is approaching. Please contact your Technical Account Manager for additional information.
2. Popular FAQs
Nastel XRay
I accidentally removed a viewlet from my dashboard. How do I add it back?
As long as you did not delete the viewlet, you can add it back to your dashboard. To do this see the detailed steps, click HERE.
Nastel Navigator
What ports are used by Nastel Navigator Components?
There are a number of different ports used, although all can be changed. The diagram below shows a typical configuration. To see the diagram and related information, click HERE.
Nastel Autopilot
How to troubleshoot Domain Server LDAP Security Integration?
Depending on options specified, the Domain Server runs a series of LDAP queries to authenticate a user and then to obtain the groups that user is assigned. If you need additional information on troubleshooting, read the full FAQ HERE.
3. XRay COVID-19 Data Lake
Nastel has pulled together multiple COVID-19 datasets from CDC, Johns Hopkins University and several others into a single interactive data lake. The data lake is updated daily with the latest COVID-19 stats from around the world. View the dashboard live!
COVID-19 Data Lake Registration
4. IBM TechCon 2020 Virtual Experience
Nastel Technologies will be taking part in the IBM Integration Technical Conference!
We're excited to follow up the excitement of the 2019 TechCon conversations with more discussions about ways Nastel Technologies can support your messaging middleware requirements.
August 4th - 6th, 2020
10:00am - 2:30pm EDT
Enjoy our virtual Expo Hall to connect with Business Partners, IBM Cloud and Services, and peers throughout the event.
5. Webinars & TechTalks
Click HERE to view webinars and TechTalks.
6. Keeping up with Nastel
Click HERE to read Nastel news.
7. Nastels' blog
Click HERE to read Nastel's blog.