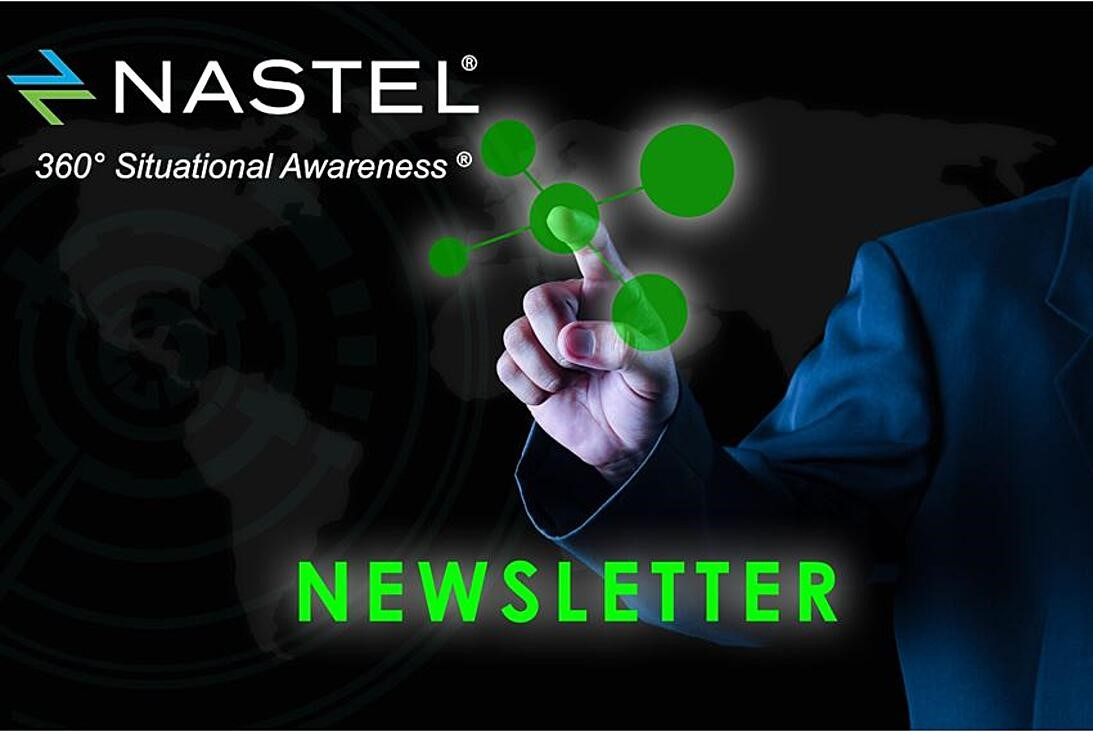 Welcome to May 2021
Welcome to Nastel's monthly support newsletter! In this month's newsletter, we are looking at the upcoming release of Nastel Navigator.
Missed an earlier Newsletter? Previous newsletters are located here.
Follow us!
In addition to the support newsletter, be sure to follow Nastel on your favorite social media channel, LinkedIn, Twitter, or Facebook. We provide product-related updates, pertinent articles, webinars and videos there. This newsletter is targeted at existing customers and provides general product related updates. There is still a lot more to know about Nastel!
Table of Contents
1. Updates
2. Popular FAQs
3. XRay COVID-19 Data Lake
4. Nastel's Webinars & TechTalks
5. Nastel in the News
6. Nastel's Daily Blog
1. Updates
Navigator 10.2 release is finalizing now
Navigator 10.2 is finalizing as you read this newsletter. This release has a number of new features, a couple of which we will cover in this month's newsletter. For a detailed review, see the release notes and documentation.
Advanced Viewlet Filtering

For advanced users, this allows easy access to the commonly changed options for a viewlet. You can quickly change from one node, queue manager, or object to another. You can also quickly switch between local, remote, alias, and all queues. You can also quickly activate or deactivate an attribute or message filter. In the screenshot, an XMITQ filter has been applied. You can also switch on and off empty or system queues. The changes are saved just as if you went in and selected edit viewlet, but with significant time savings. Specific options available vary by viewlet type. The advanced view filtering setting is configurable in user and global settings.
A bit of color
While the dark style sheet is popular with many people, some prefer a bit of color to their displays. Every product, object type, and viewlet can have its own color. How creative you want to be is up to you. The color pallet can be configured in global settings, activated, and overridden at a user level as well as in the viewlet itself.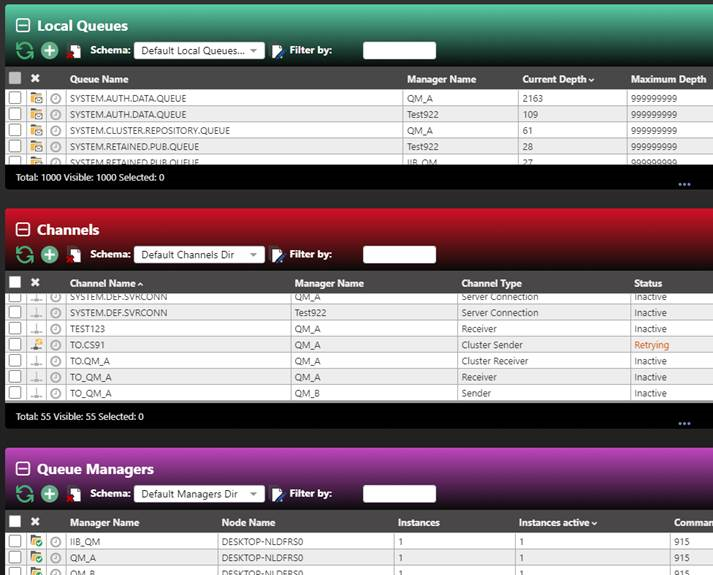 IIB and ACE support
IBM Integration Bus and App Connect Enterprise are now available as a managed systems supported by Nastel Navigator. If you are interested in using these in your environment, contact your account manager for information.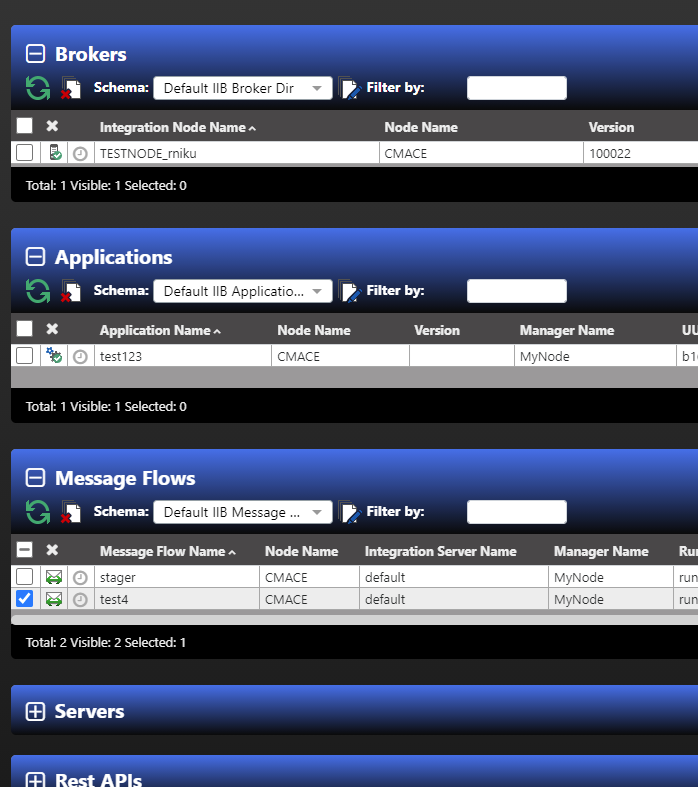 Many new features requested by Navigator users including:
Ability to view MQ ".ini" files
Filtering on delete, copy and move all (move all that meet these criteria)
Searching on rfh2 message properties
Notification banner
Selected objects do not reset after actions and a transparent action menu
2. Popular FAQs
Nastel XRay and Red Hat Quick Start Guide
Use this guide to get started with Nastel XRay and Red Hat OpenShift.
Read the complete instructions here.
For more information on Nastel products on Red Hat, visit the Red Hat Marketplace for XRay here, and Navigator here.
REST API examples
To get a list of all supported commands, please use the Swagger UI to log in and try a command. You can access it at:
http://<Workgroup Server IP:Rest API port>/rest/v1/api-docs
For example, if your workgroup server is on 172.16.31.20, and the Rest API listener is using port 8019. You can access the Swagger UI at:
http://172.16.31.20:8019/rest/v1/api-docs?url=/rest/v1/openapi.json#/ for WGS objects
http://172.16.31.20:8019/rest/v1/api-docs?url=/wsm/v1/openapi.json#/ for WSM objects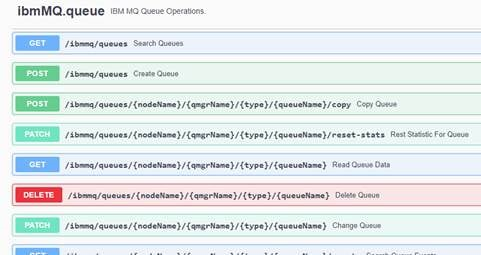 You can also use the swagger UI to display the curl commands you can use.
List nodes:
curl -i -u Admin:admin -X GET "http://172.16.31.20:8019/rest/v1/nodes"
List remote queue managers:
curl -i -u Admin:admin -X GET "http://172.16.31.20:8019/rest/v1/remote-qmgrs"
3. XRay COVID-19 Data Lake
Nastel has pulled together multiple COVID-19 datasets from CDC, Johns Hopkins University, and several others into a single interactive data lake on which you can:
Run your own queries & computations
Create analytics & web dashboards
Share your charts & graphs in web apps
The data lake is updated daily with the latest COVID-19 stats from around the world. View the dashboard live, no registration required!
COVID-19 Data Lake Registration
4. Webinars & TechTalks
We have several exciting upcoming and OnDemand webinars, please click on the link to view OnDemand.
OnDemand DevOps.com Webinar: Mastering Application Integration Challenges in Hybrid Cloud Environments
"How Nastel Professional Services have helped solve critical business needs (and how they can help me)." Contact us if you missed this customers-only webinar and want the details.
Click HERE to see our library of other on-demand sessions.
5. Keeping up with Nastel
Nastel has just announced the latest release of the XRay AIOps and Transaction & Message Flow Tracking solution and has exciting new things going on all the time. We want to ensure you and your colleagues can easily find our recent press releases and other news.
Click HERE to read Nastel news.
6. Nastels' blog
Click HERE to read Nastel's blog.