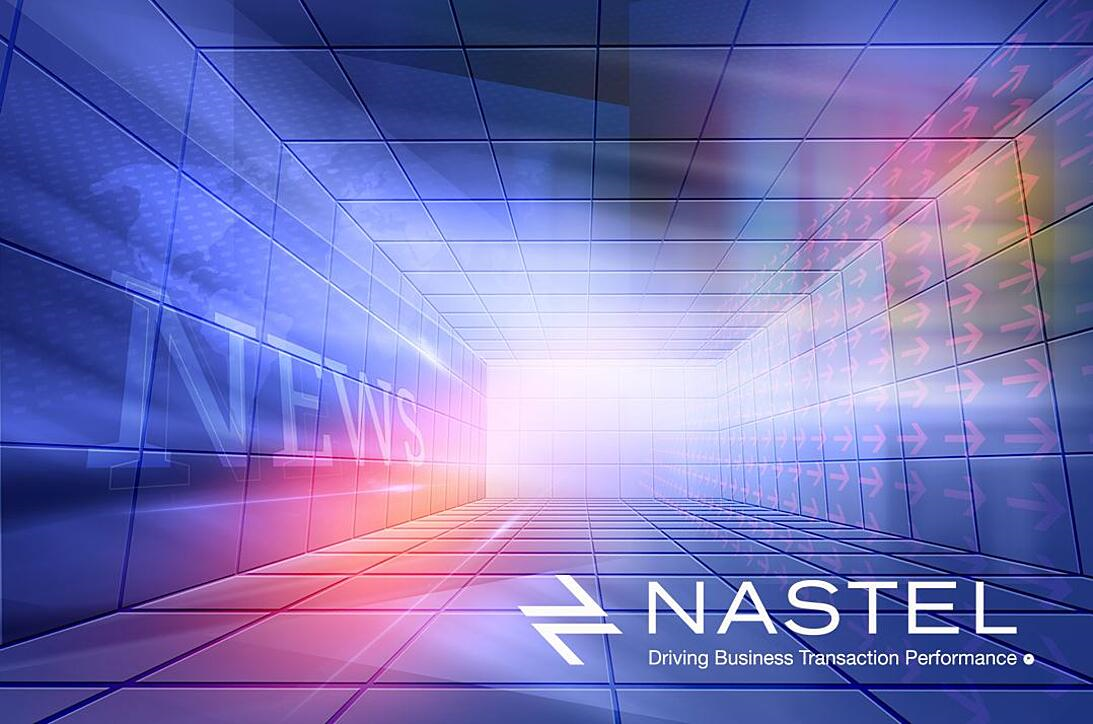 Welcome to Nastel's monthly support newsletter! In this month's newsletter, we are going to focus on the Nastel support system.
Follow us!
In addition to the support newsletter, be sure to follow Nastel on your favorite social media channel, LinkedIn, Twitter, or Facebook. We provide product-related updates, pertinent articles, webinars and videos there. This newsletter is targeted at existing customers and provides general product related updates. There is still a lot more to know about Nastel!
Table of Contents
1. Updates
2. Popular FAQs
3. XRay COVID-19 Data Lake
4. Nastel's Webinars & TechTalks
5. Nastel in the News
6. Nastel's Daily Blog
1. Updates
Spotlight on Nastel Navigator 10.1
One of the new features introduced in Nastel Navigator 10.1 was custom attributes. There are attributes that you can add to queue managers and queues that can be anything you want them to be. We will be adding more objects in future releases.
Custom attributes show up in the properties dialogs, just like other IBM MQ attributes and can be used for many of the same capabilities. Common examples might be application specific tags and contacts. They can also be used for classification for both display and monitoring purposes. See this example:

There are 3 custom attributes for the application name, a profile option for the queue that will be described later and the primary contact. This allows you to create custom views such as this one to show information about the Credit queues.

This view uses the application name as a filter and uses a custom schema to show the contact information and other custom properties. In addition to viewing in the Nastel Navigator GUI, these can be used within policies.
Service Update 31
Service update 31 is now available. SU31 provides new integration features used by Nastel XRay (see below) that allow for viewing sensor data, directly in Nastel XRay. Another often requested feature to run the Domain server with case insensitive users is included. In order to enable this option, you remove any conflicting users (for example, bob and BOB).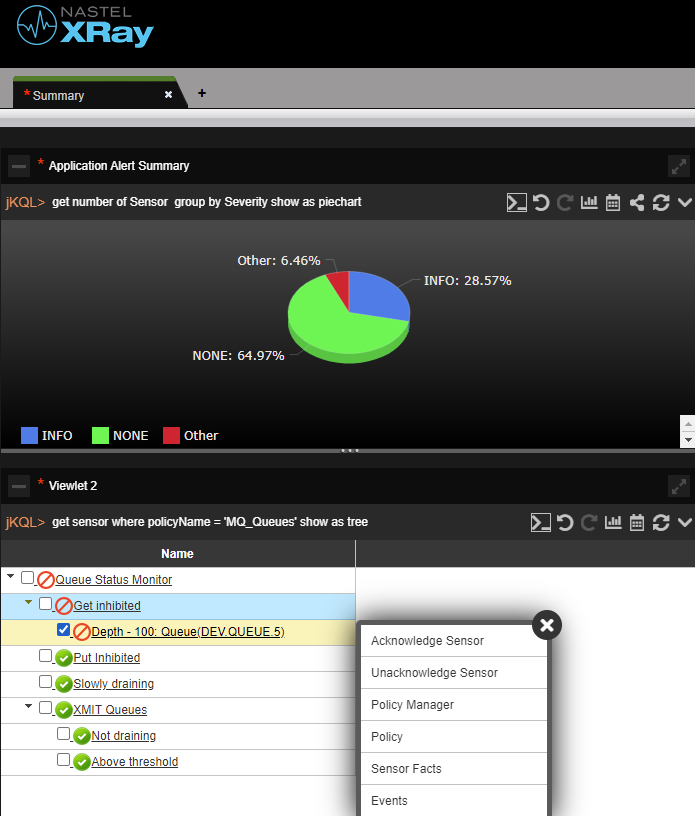 Nastel XRay 1.3
Nastel XRay 1.3 is now available for customers to install. This release has many improvements but 2 that are exciting to mention.
Enhanced AutoPilot integration: In addition to being able to analyze events and metrics, which we have been doing for several years, you can manage your policies directly from Naste XRay. This eliminates the need to use the m6console.
Machine learning has added many new ways to view your data and identify trends and anomalies. This update further reduces the effort required to get to the required information.
Contact your account manager or TAM (Technical Account Manager) to get additional details on getting the latest version. Also, watch for additional announcements on the Nastel social media channels.

2. Popular FAQs
Q: What is the difference between a defect and a feature (enhancement)?
A: A product defect is when the product behaves differently than designed. It can take many forms, such as getting incorrect data, an error message or crashes. When the product does not work the way that you think it should or does not have a function you want, but is working as designed, this is considered a feature or enhancement request.
Enhancements are reviewed and based on overall value will be included in e-fixes and releases as time and resources permit. While we try our best, there is no guarantee any given enhancement will make it into the development roadmap. If there is something you want quickly, one option to consider is having the Nastel professional services team implement it for you.
For more information on this topic, click here. Also, previous newsletters which discuss related topics are located here.
Q: How are NRD files generated?
A: An NRD file captures the state of the Nastel AutoPilot environment. The file is helpful to technical support as an aid in troubleshooting issues. The file is generated automatically during stress but can be generated on-demand using Enterprise Manager.
To generate an NRD file, right-click dumpRuntime, then select Run Action.
For more information, click here.
Q: What is a workgroup server connection definition?
A: With the 10.1 release of Nastel Navigator, we introduced a workgroup server connection definition. This defined a named mapping to the workgroup server (WGS) available for usage. It removes the need for individual users to understand the WGS configuration, where they are running and at which port, etc. Instead, they get a selection list to choose from which can have description names. In the example below, they can choose from Production or Test workgroup servers.
Want more info, click here.
3. XRay COVID-19 Data Lake
Nastel has pulled together multiple COVID-19 datasets from CDC, Johns Hopkins University and several others into a single interactive data lake on which you can:
Run your own queries & computations
Create analytics & web dashboards
Share your charts & graphs in web apps
The data lake is updated daily with the latest COVID-19 stats from around the world. View the dashboard live, no registration required)!
COVID-19 Data Lake Registration
4. Webinars & TechTalks
We have several exciting upcoming webinars, please click on the link to register.
Wednesday, April 7th, 2021, at 1 pm ET/10 am PT - Live Webinar - Mastering Application Integration Challenges in Hybrid Cloud Environments
Wednesday, April 14, 2021, at 11 am ET/8 am PT - Live Webinar - How Nastel Professional Services have helped solve critical business needs (and how they can help me).
Wednesday, April 21st at 11 am ET/8 am PT - Live Webinar - Informational Alert for Banks Using Legacy Messaging Middleware!
Click HERE to see our library of other on-demand sessions.
5. Keeping up with Nastel
Nastel has exciting new things going on all the time and we want to ensure you and your colleagues can easily find our recent press releases and other news.
Click HERE to read Nastel news.
6. Nastels' blog
Click HERE to read Nastel's blog.