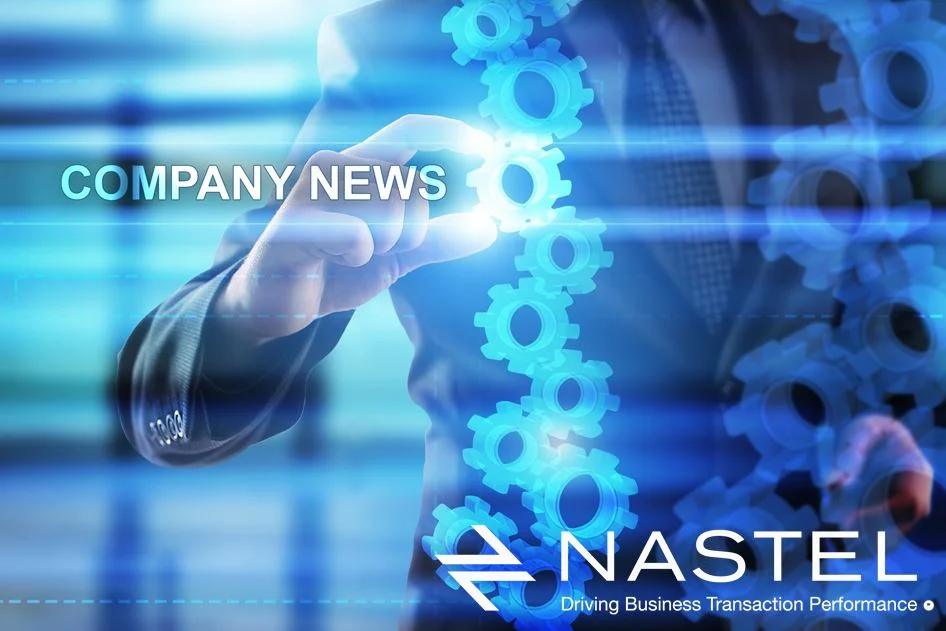 Welcome to Nastel's monthly support newsletter! Please let us know if you have any questions or comments.
Follow us!
In addition to the support newsletter, be sure to follow Nastel on your favorite social media channel,
LinkedIn
,
Twitter
, or
Facebook
. We provide product updates, pertinent articles, webinars and videos. This newsletter is targeted at existing customers and provides general product related updates. There is still a lot more to know about Nastel!
Table of Contents:
1. Updates
New packaging for WGS 10
When we started rolling out WGS 10 (Nastel Workgroup Server Version 10) a few years ago, the quickest way was to include it with the WGS 6 bundles. At that time, it made sense since the majority of customers are on WGS 6. We continued that approach even though the majority of customers were on WGS 10. This has led to some confusion since the package number and software versions do not match. With the 10.1 release, we are switching things around. We will now ship the following:
Primary bundle, which contains all of the code that is platform independent including the Work group server, web apps, TIBCO EMS (Enterprise Message Service) and Kafka connection manager and the AutoPilot Experts
Components bundle which has platform specific items, including IBM MQ agents and Connection Manager, utilities and the windows console
The goal is to make applying software updates easier. If you want to update the WGS and Navigator GUI only, you only need the primary bundle. If you want to update a platform specific component, you use the components bundle.
New Exclusive Webinar for Nastel Customers
Join our live webinar with Q&A: Nastel Technologies Overview of Product Updates 2021!
2. Popular FAQs
FAQs specific to the new packaging discussed above:
We will continue to update the FAQ as 10.1 rolls out, view here.
Q: How can I tell which server and components versions go together?
A: They will have the same version numbers, 10.1.5. Going forward, we plan to keep all version numbers the same where possible (10.1, 10.2).
Q: Will the agents and utilities change to version 10?
A: No, agents will remain at version 6.7.x. We wanted to indicate there are not significant changes made at this time to the agents and CM.
Q: Which package contains WGS 6 maintenance?
A: We are not including any maintenance specific to WGS 6 in these packages. Issues with WGS 6, which is going out of support, will be handled on a case by case basis.
Q: Which package contains Navigator Classic (AutoPilot on Demand)?
A: It is shipped with the server package. However, it is functionally stabilized so it will remain at version 6.7.
Q: Are there other changes besides packaging included in 10.1?
A: Yes, this is one of the most exciting releases we have done and more details about the new features will be covered in next month's newsletter.
3. XRay COVID-19 Data Lake
Nastel has pulled together multiple COVID-19 datasets from CDC, Johns Hopkins University and several others into a single interactive data lake on which you can:
Run your own queries & computations

Create analytics & web dashboards

Share your charts & graphs in web apps
The data lake is updated daily with the latest COVID-19 stats from around the world. View the dashboard live (no registration required)!
COVID-19 Data Lake Registration
4. Webinars & TechTalks
Join our live webinar with Q&A: Nastel Technologies Overview of Product Updates 2021!
Date: Wednesday, January 13th at 11am ET/8am PT
Speaker: Richard Nikula, VP of Research and Development
Host: Steven Menges, Head of Product Management
Session Highlights:
What's new in Nastel AutoPilot, Nastel Navigator and Nastel XRay
Introducing Navigator X
Other New Developments (including a new DevOps benchmarking tool to try for free)
Q&A
Click HERE to see our library of other on-demand sessions.
5. Keeping up with Nastel
Click HERE to read Nastel news.
6. Nastels' blog
Click HERE to read Nastel's blog.