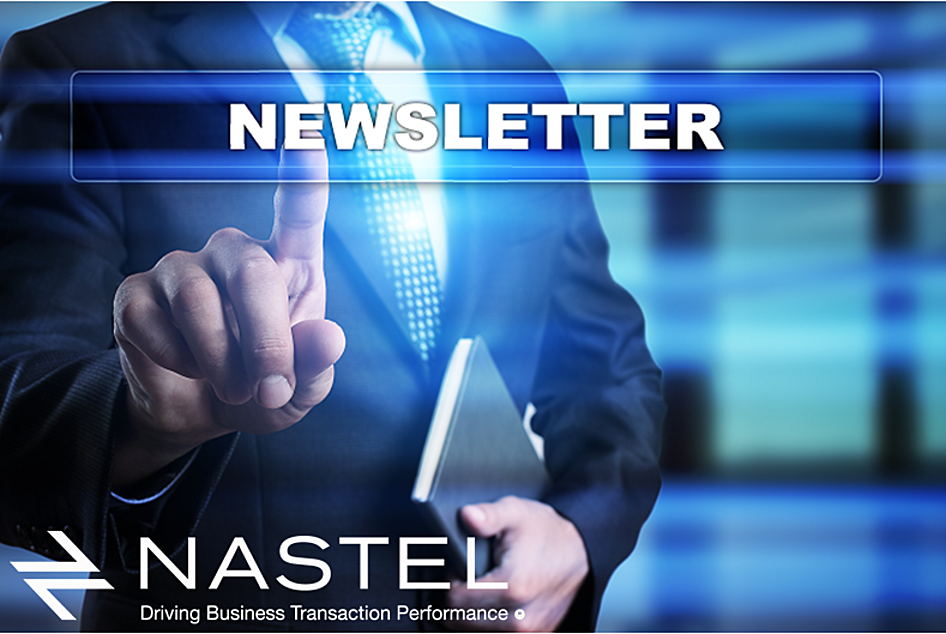 Welcome to Nastel's monthly support newsletter! Please let us know if you have any questions or comments.
Table of Contents:
1. Updates
2. Popular FAQs
3. XRay COVID-19 Data Lake
4. Nastel's Webinars & TechTalks
5. Nastel in the News
6. Nastel's Daily Blog
1. Updates
Nastel Navigator
The latest release of Nastel Navigator, bundle 6.7.2.x is now available. The bundle includes WGS 10, version 10.1.4.x, Navigator GUI 10.0.8.x and agent/CM 6.7.2x. We encourage all Nastel customer to upgrade to this release. It includes new features, a number of fixes, and many performance improvements. The performance improvements will improve the user experience from login throughout working within the application. They also increase the ability for the workgroup server to operate more efficiently in busy environments.
The major deliverable in this release was extending IBM MQ and EMS with Kafka administration to view and manage Kafka clusters, topics, partitions and messages. Contact your Nastel team for additional information about Navigator for Kafka.
Did you Google it?
The Nastel Resource Center is your one stop shop for all technical information. There are many FAQs, how to articles and videos. In addition, all product documentation can be found here. No login is required. Many answers can be found using your favorite search tool to make working with your Nastel products as easy as possible at the Nastel Resource Center.
The Clock is ticking for Workgroup Server V6
As mentioned in previous newsletters, we encourage all customers to migrate from Workgroup Server V6 to Workgroup Server V10. WGS version 10 offers many advanced features, significantly improved performance and many other benefits. Support is ending soon for WGS 6. Please contact your Technical Account Manager for additional information.
Nastel XRay is not just "boring" analytics
When most people think about analytics and data science, they don't think fun. The XRay team applied analytics to a pertinent topic, the US elections discussions on various forums. The end result was a website that analyzes the various discussions and how it could play out in November. As the site says, we don't care about what the data suggests one way or the other, but the analysis of the data itself was the key interest. Check it out HERE.
2. Popular FAQs
Nastel XRay
Why don't I have an option to import data into my repository?
When you are connected to your repository and you do not see the Import button located in the upper-right corner of Nastel XRay, it means that there is no streaming token defined. See this FAQ to add personal tokens.
Nastel Navigator
Supported platforms and databases
This diagram displays supported platforms and databases for Nastel Navigator. See the diagram here.
General
When working with a Nastel support representative, they may ask you to send them files. Files up to 5MB maybe attached directly to a ticket, but larger files need to be transferred using sftp. See this FAQ for the details.
3. XRay COVID-19 Data Lake
Nastel has pulled together multiple COVID-19 datasets from CDC, Johns Hopkins University and several others into a single interactive data lake. The data lake is updated daily with the latest COVID-19 stats from around the world. View the dashboard live!
COVID-19 Data Lake Registration
4. Webinars & TechTalks
Click HERE to view webinars and TechTalks.
5. Keeping up with Nastel
Click HERE to read Nastel news.
6. Nastels' blog
Click HERE to read Nastel's blog.