Viewlets have many options. Use the images and explanations below for a better understanding.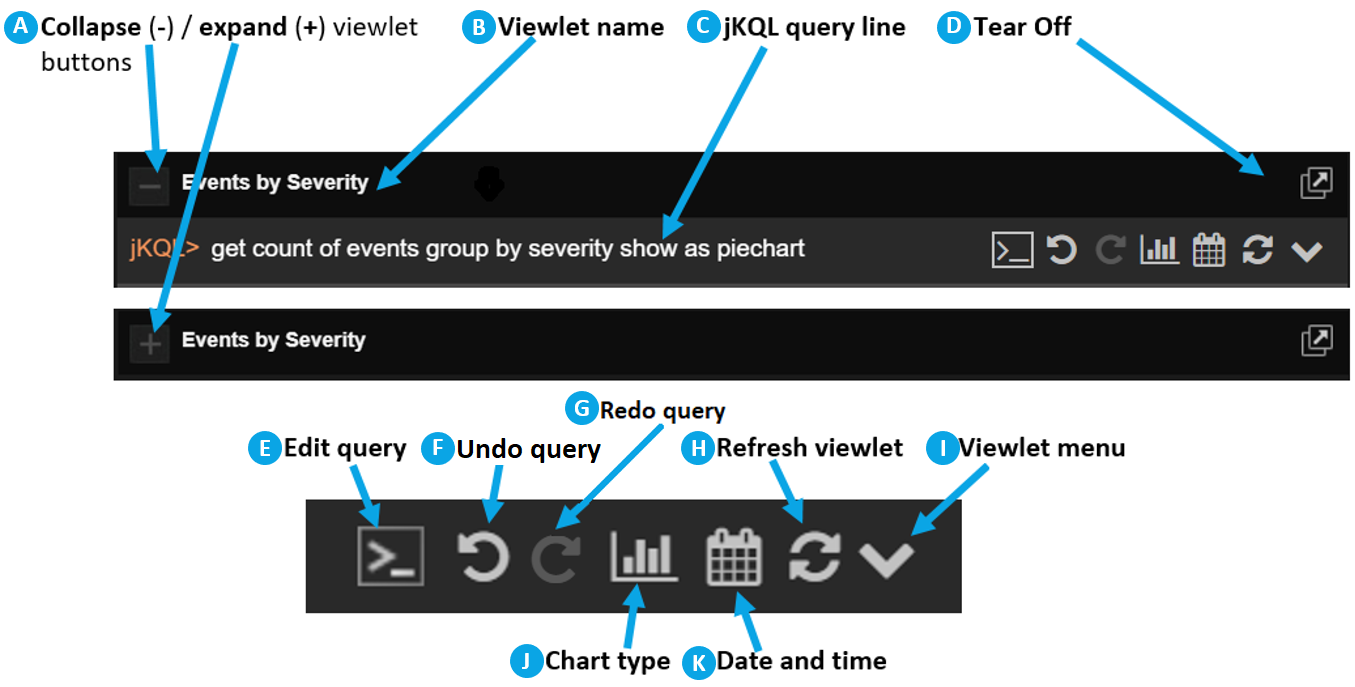 A:  Collapse / Expand:  Click to either minimize or expand a viewlet.
B:  Viewlet name:  The name of your viewlet.
C:  jKQL query line:  The query which generated the viewlet's data.
D:  Tear Off:  Opens the viewlet in a new larger window. 
D:  Edit Query:  When clicked, the query line becomes an editable field (or you can simply click within the query line). Make your changes. Suggestions will appear as you type the updated query.
F:  Undo Query:  Click this button to undo the last update made to the query.
G:  Redo Query:  Repeat the change you have undone.
H:  Refresh Viewlet:  Refreshes the viewlet. This process will check for new data.
I:  Viewlet Menu:  Click the menu button 
 to open the viewlet menu.
J:  Chart Type:  Update the viewlet's chart type. When clicked, the selected chart type of the viewlet will appear in blue.
K:  Date and Time:  Sets the date and time range for a viewlet. This time range will only be effective for the current session; the next time you log in, the system's default date and time range will be used.