The state of a node is represented on a dashboard as managed or un-managed. View nodes within each workgroup server's node viewlet located on the WorkSpace dashboard.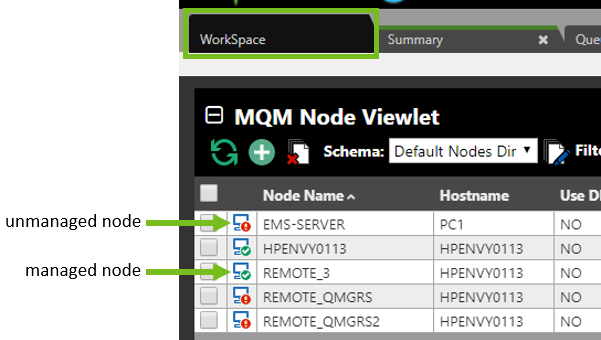 A managed node simply means "on-line." It enables authorized users to create new objects or update existing objects associated with that node. A managed node is represented with a check mark in a green circle. 
An un-managed node means "off-line." It is a node with issues and requires administrative attention to identify the specific object causing the issue. An un-managed node is represented with an exclamation point in a red circle.  
Go to Why is my node icon grey? for information on what a grey node icon means and check out How do I enable or disable the management/monitoring of a node for instructions on how to manage and un-manage a node.