To add a connection definition, you must have the Configure Connections right. Then on the workspace, select the Manage Workgroup Servers icon.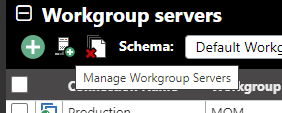 On the next screen you will be presented with a list of existing connections. You can add new connections and modify or delete existing ones. You can also manage viewlet to workgroup server mappings if you need to reconfigure workgroup server definitions.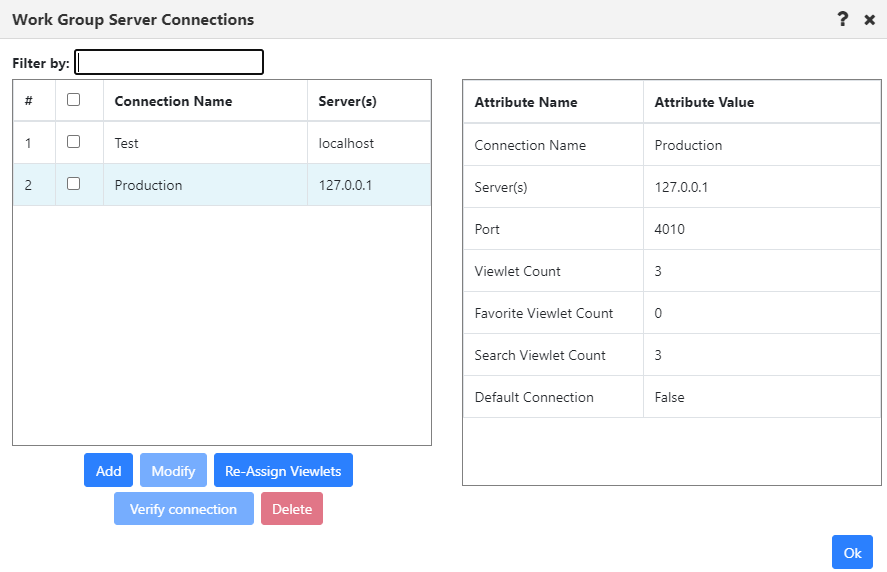 The primary setting is the name, as well as the list of servers by host or IP addresses where it runs. The port number will always be the same for all instances.
Multiple servers can be listed for failover, such as grid or other failover techniques. If you enter more than one server, you must separate entries using commas, as shown below. The user session will connect to the first active workgroup server. Should that workgroup server failover to another one in the list, the user will need to reconnect in order to continue.