In order to log in to manage subscriptions or to use the meshIQ Cloud, you must have an account. You create your account on the meshIQ Cloud home page. You can reach this page through several methods.
Manually by going directly to the meshIQ Cloud.
By being invited. In this case, click on the link in the invitation email.
Links from various web pages and posts may direct you here.
To create your account, click the login Icon
.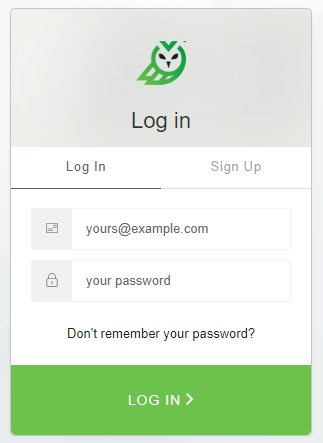 On the Log in page, click the Sign Up tab.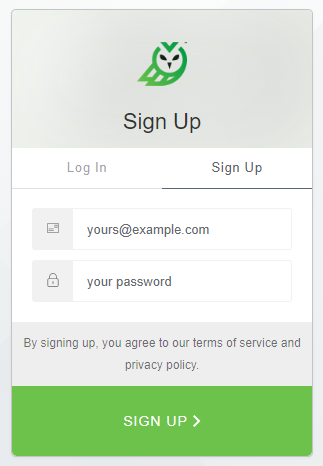 Enter your email address and password, then click SIGN UP.

Once you do this, an email will be sent to that account for verification purposes, and the following page will be displayed.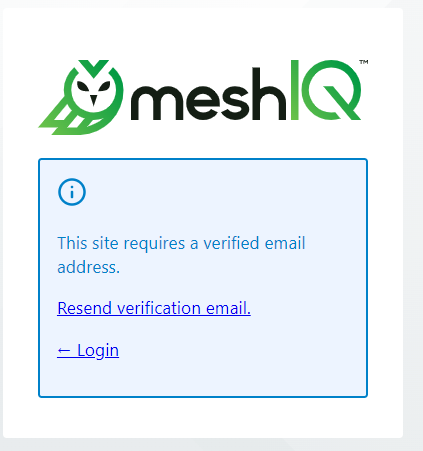 Look for the Welcome to meshIQ Cloud email in your inbox. If you do not find it, check SPAM folders and ensure you can receive emails from meshIQ.com.
In the verification email, click the Confirm my account link to confirm your email address. The Email Verified message is displayed.
You are now ready to use the meshIQ Cloud. To view, create, or manage subscriptions, click Back to meshIQ Cloud to return to the meshIQ Cloud home page where you started.
Then click Login (in the upper-right corner) to log in. This time, enter your email address and password and press Enter.
This will take you to the main dashboard. From here, you can