Some of the content described in this article is available in meshIQ Manage versions 11 and greater. See meshIQ Highlights v11 for an overview of feature changes.
After selecting Browse messages for a queue with messages from the queue's action menu or clicking a value in the Current Depth column (works for local queues), the queue's messages are displayed.
To view a message, click anywhere on the message row. Specify either ASCII, EBCDIC, or Hexadecimal (Hex) for the Message ID (Msg ID) and Correlation ID (Correl ID).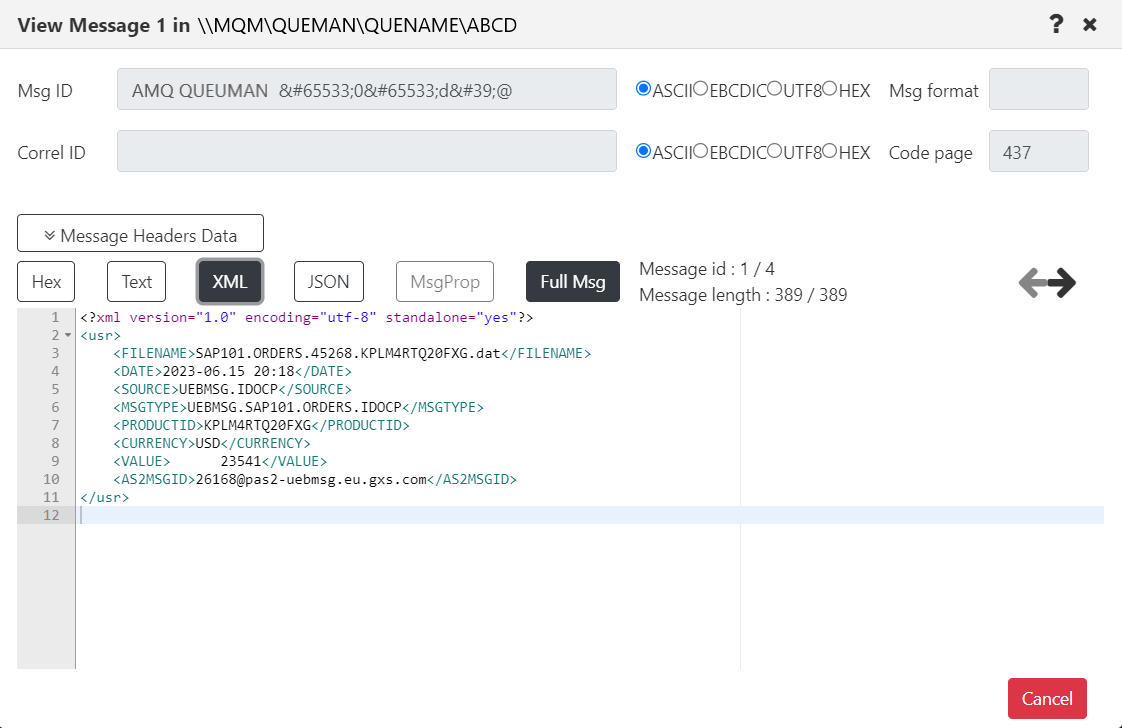 To copy or paste data, select the data, then use quick keyboard functions CTRL + C or CTRL + V, respectively.
To navigate between messages, use the navigation buttons,

and

.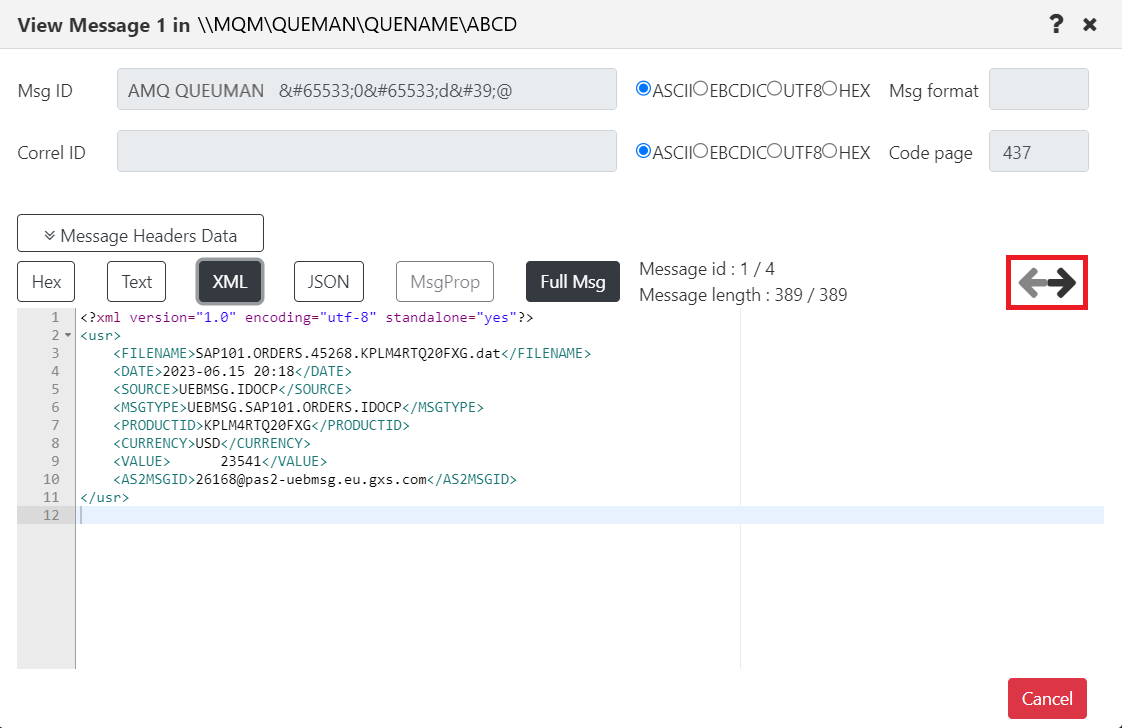 Click Message Headers Data to view the header details.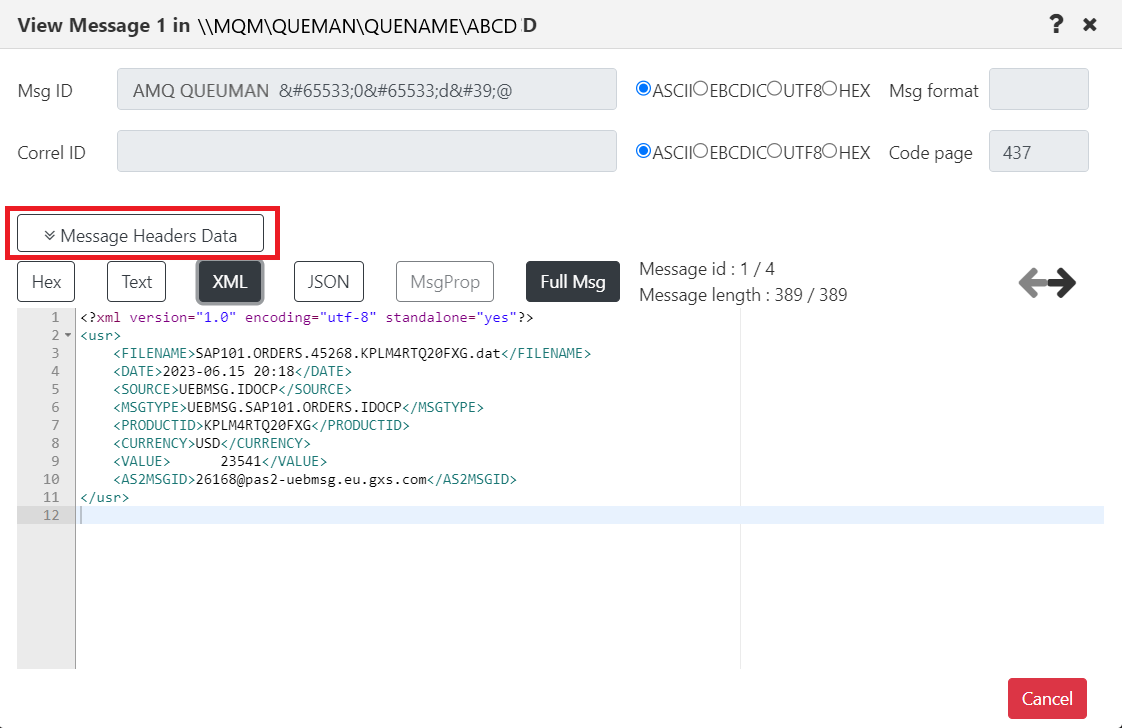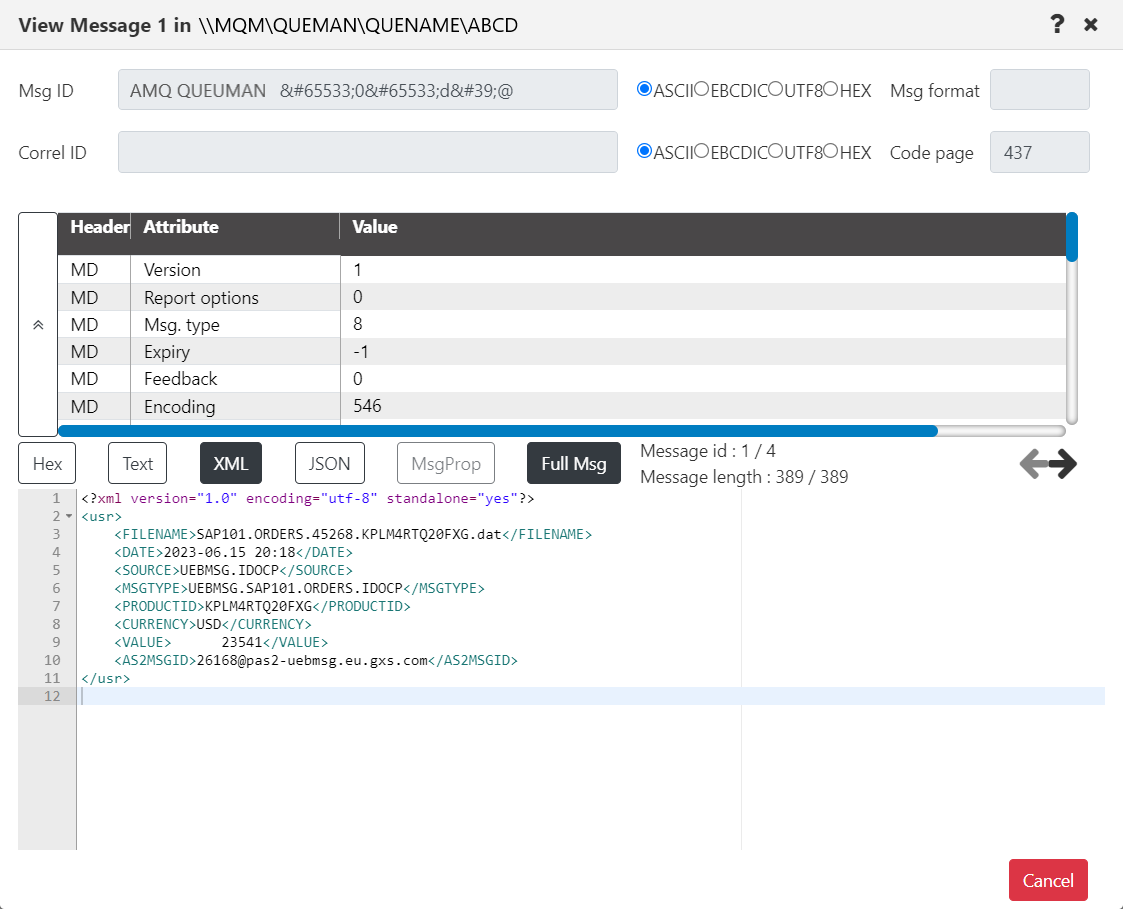 The messages can be displayed in either hexadecimal, text, XML or JSON format. Select one of these formats or check the Text only check box to easily toggle between text and the other modes.
To view the entire message, click the Full Msg button. A prompt appears confirming this action.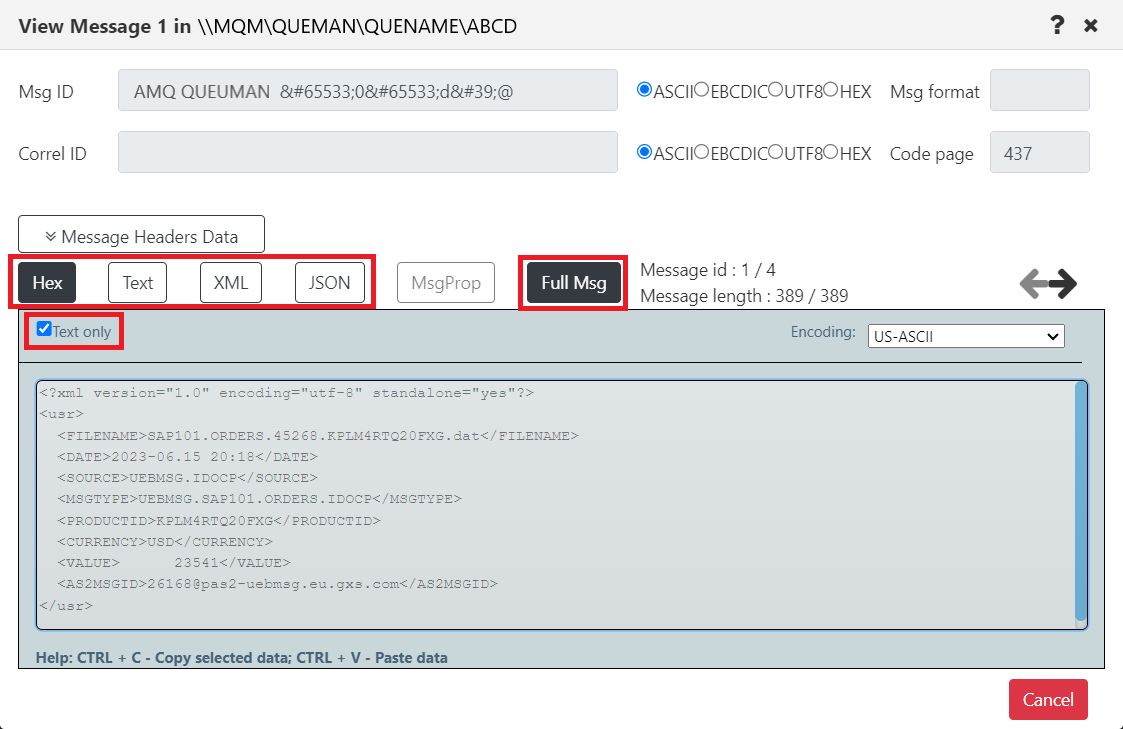 The message encoding type can be changed. This is selected from the Encoding drop-down list.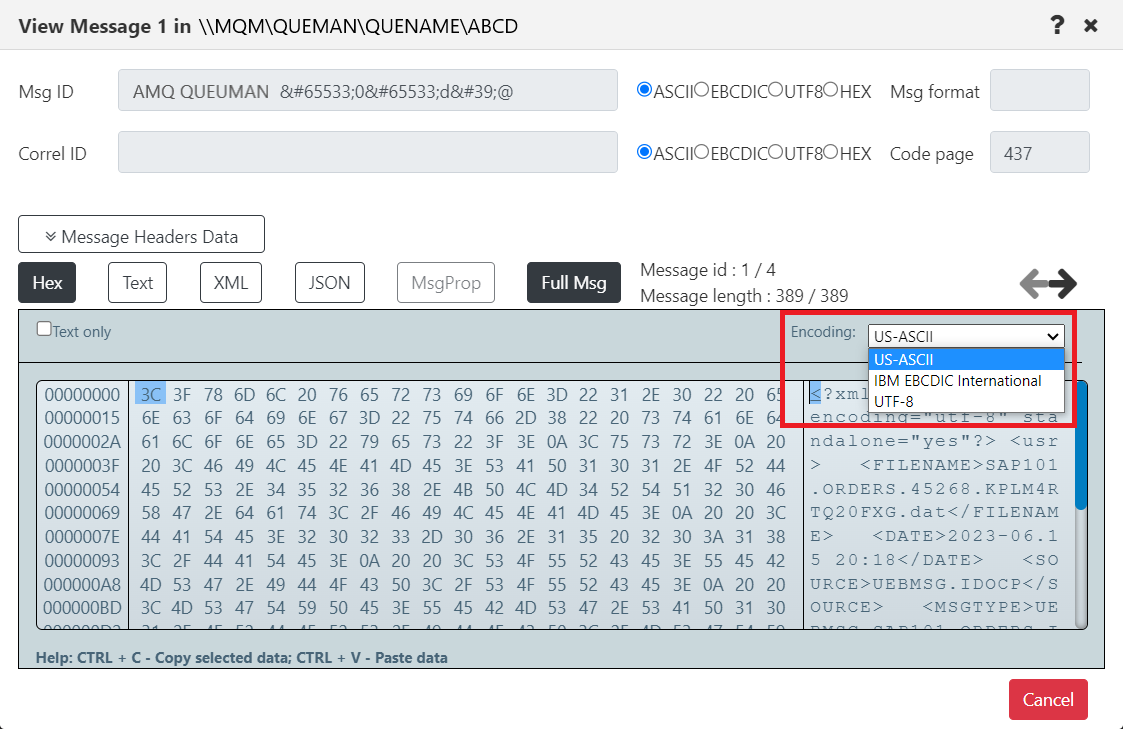 In versions 11 and later, the UTF-8 encoding format (CCSID [coded character set identifier] 1208) is available for selection. Supported actions include viewing messages and editing messages, loading messages from a file, and putting messages to a queue.
To switch between decimal and hexadecimal mode for the address of the first byte, click anywhere in the address field.