The functionality described in this article is available in Navigator versions 10.5 and greater. See 10.5 Highlights for an overview of feature changes.
To determine the highest value features of the application at your organization, run the Statistics report, available from the toolbar:

By default, the Statistics report shows counts of each user activity for today. You can change the date Range to view activity from a different time period. Hover over a bar on the chart to view the exact number of times a feature has been used.
The Show Navigator Statistics right is required to view this report.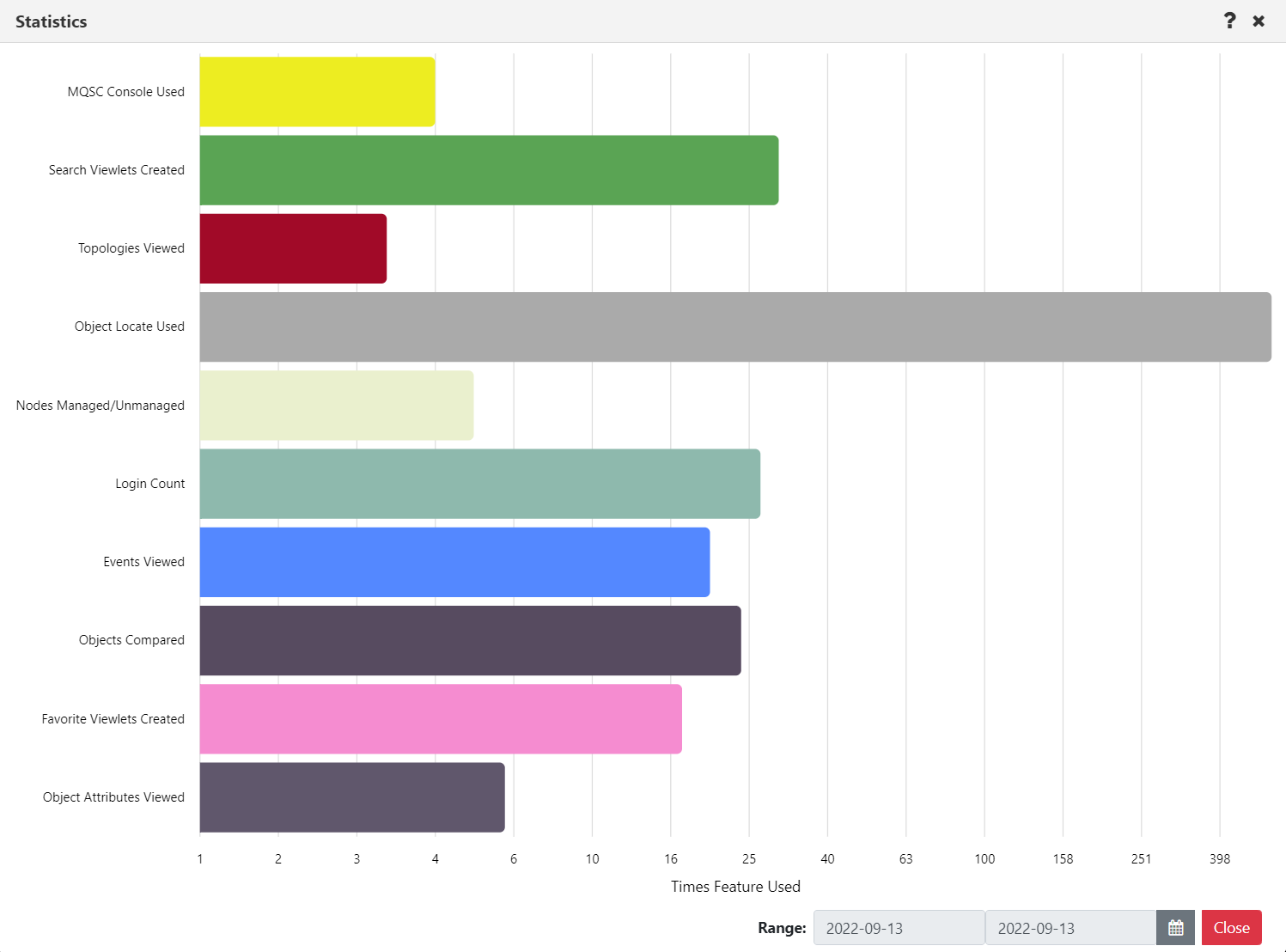 By default, statistics data is updated about every 10 minutes. The chart uses a logarithmic scale since some features, like Object Locate, are used far more often than any others.
The features that are included in this report are listed below.
Action Schedule Used

Attribute Filters Created

Authority Records Created

Custom Attributes Created

Dashboard Templates Created

Events Viewed

External Viewlets Created

Favorite Viewlets Created

Login Count

Managers Compared

Message Export Used

Message Import Used

MQ Statistics Used

MQSC Console Used

MQSC Snapshots Created

Nodes Managed/Unmanaged

Object Attributes Viewed

Object Authority Records Viewed

Object Locate Used

Object Name Filters Created

Object Status Viewed

Objects Compared

Search Criteria Created

Search Viewlets Created

Shared Dashboard Count

Topologies Viewed

Viewlet Schemas Created