You can create a topic from a topic viewlet in one of two ways:
Select Create Topic from the action menu.
Click the Add button.
If you clicked the Add button, the Select object path window will open.

Specify the following items:
workgroup server
node
queue manager
Click Select path to open the Topic Create window.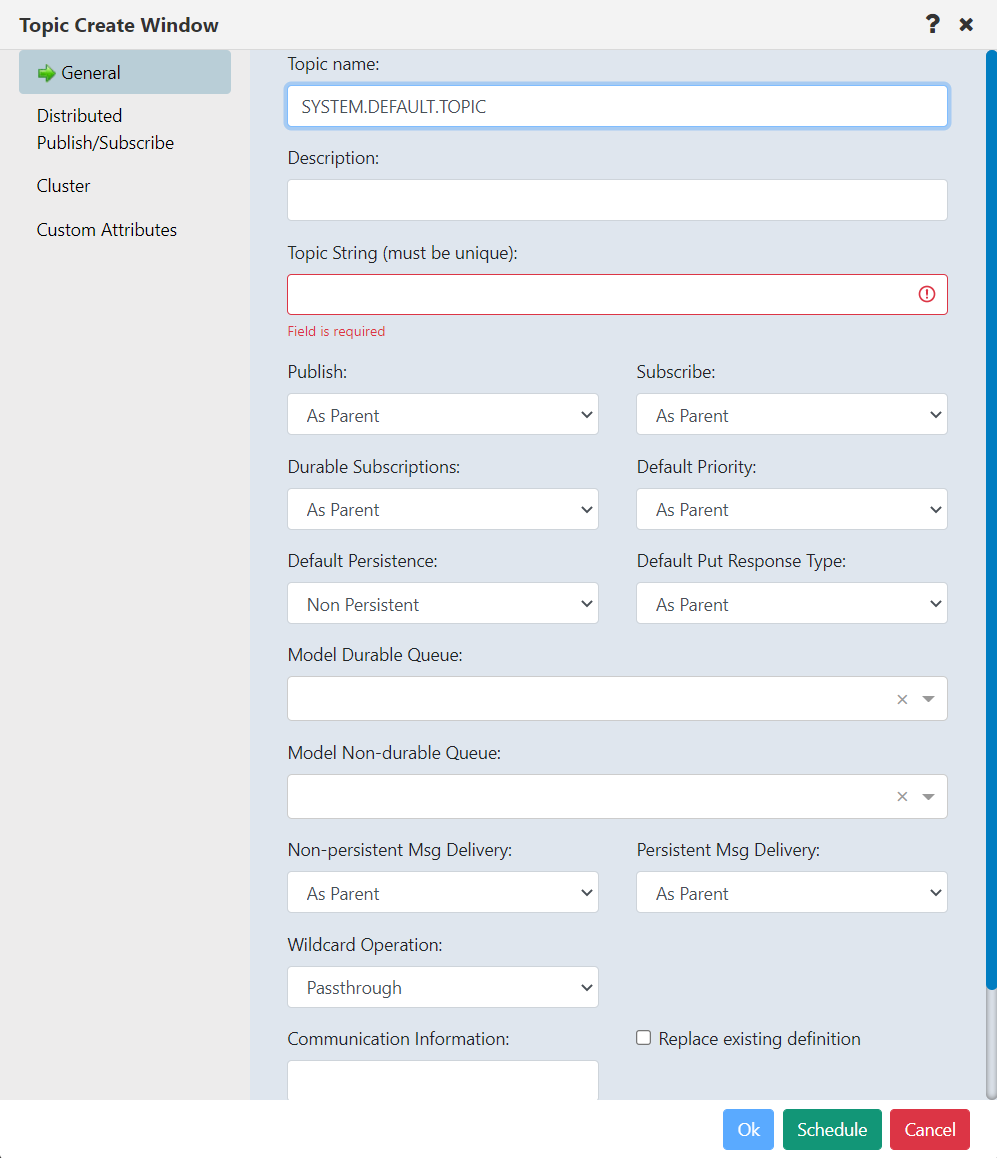 Fill in the topic properties (Topic String is a required field). See Topic properties to learn more about the individual fields. You can create your own properties on the Custom Attributes tab.
Click OK to create the topic.