With the 10.1 release of Navigator, we introduced a workgroup server connection definition. This defined a named mapping to the workgroup server (WGS) available for usage. It removes the need for individual users to understand the WGS configuration, where they are running and at which port, etc. Instead, they get a selection list to choose from which can have description names. In the example below, they can choose from Production or Test workgroup servers.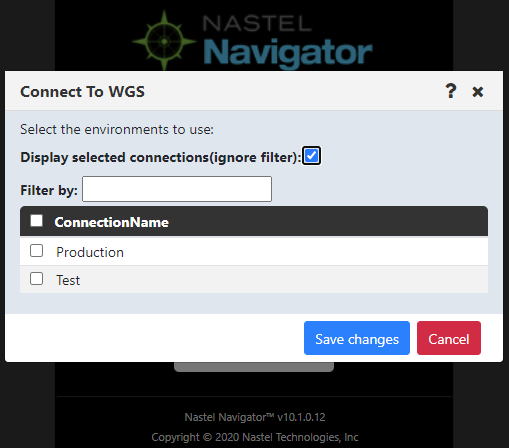 As before, you can also set a default connection in which case, users will automatically connect to that instance without needing to select it. However, if they then need to add another, they are still provided the list to choose from.
Viewlets and other places where users can select the WGS have also been updated to show the connection names (as well as the underlying WGS name for historical purposes).

You can use the WGS name as the connection name if you are more familiar with that. That is, the connection name can be MQM or MQM_PROD, etc.
For Information on setting up connections, see How do I configure workgroup server connection definitions?