You can create viewlets that will only exist during your current session. Do this by clicking the + button located immediately to the right of the Console tab (the Console tab appears at the bottom of your screen).

Enter a query within the jKQL query line to generate your desired temporary viewlet.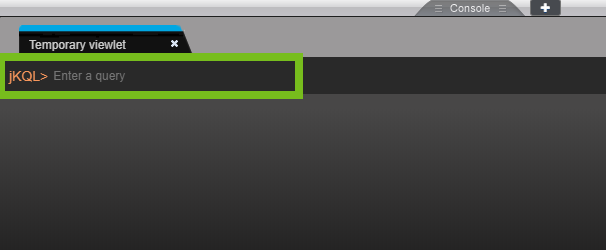 When you log out, the temporary viewlet will no longer be available.