Line charts allow users to see the changes between data points during a specific time range. Select the following option on the Chart type menu to display a line chart.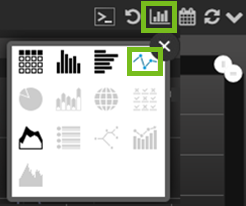 Viewing line charts
Hover over the points to view a status pop-up and exact axes values. Click on any of the points to view additional details in a Console viewlet.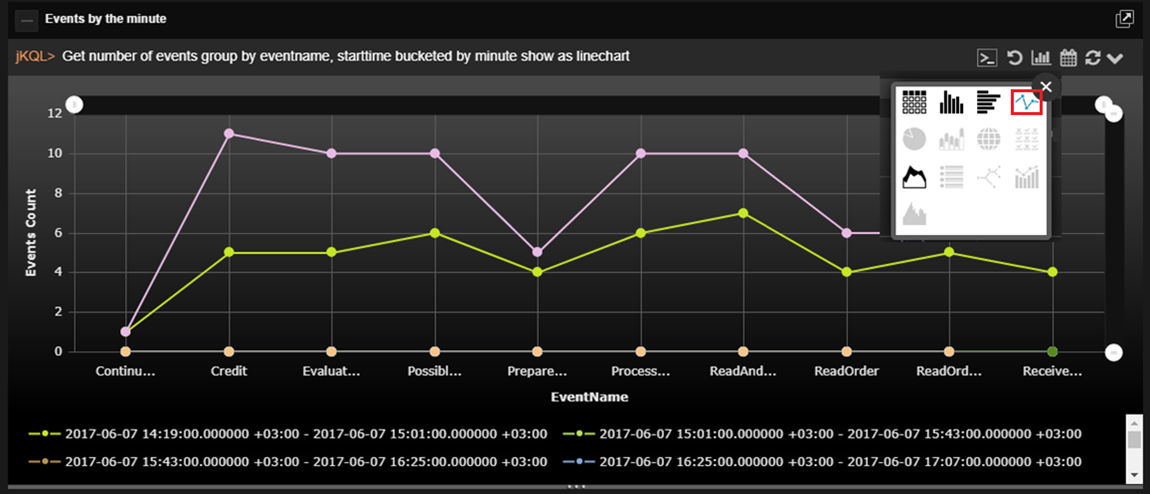 See Viewlet display options to learn of customization options for viewlets.
Example:
jKQL >  Get the number of events for the latest 4 years group by location show as linechart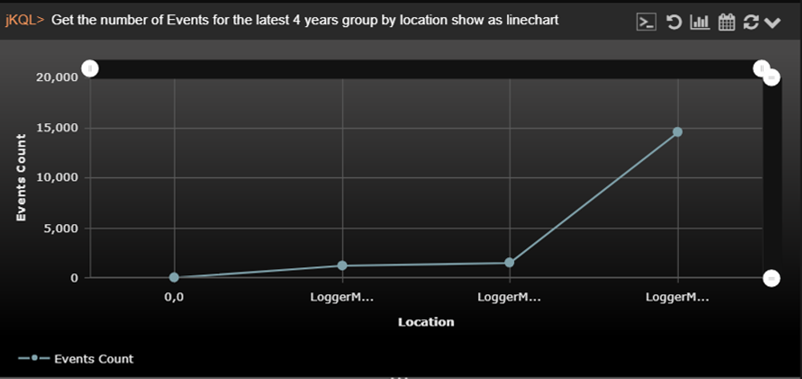 The viewlet above is located in the Sample-OrderTracking repository. It is a line chart showing the trend in important event occurrences. Clicking on any of the points will take the user to the Console where additional details can be viewed for each event. From there they can compare events or display the topology of an individual transaction.