Whether you select to create a node from the Workgroup server's pop-up menu or by clicking the Add button
within a nodes viewlet, the Node Properties window opens.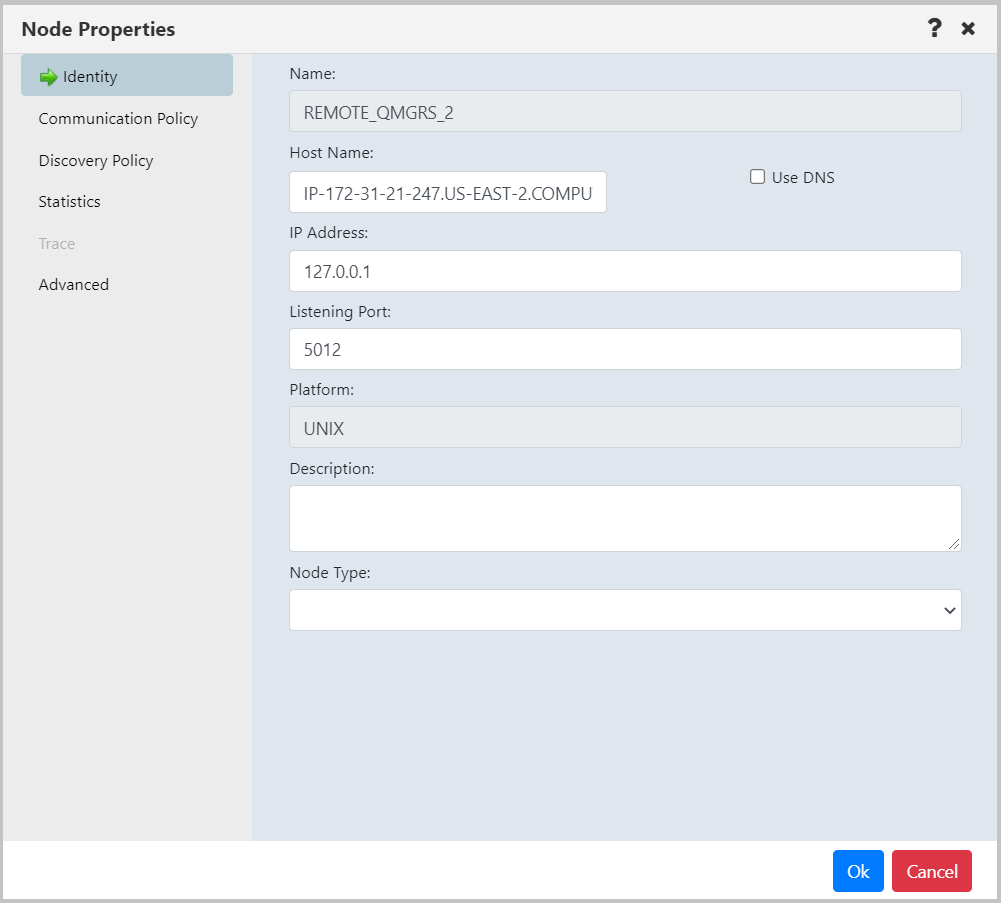 Specify all properties of the new node. Enable the Use DNS option to automatically populate the IP Address field when the Host Name is specified.
Available Node Types are M6-WMQ Agent-managed MQ Node, EMS Agent-managed Node, Kafka Agent-managed Node, ACE/IIB Agent-managed Node, and Solace Agent-managed Node.
Click Ok to create the node.