You can configure the appearance of your dashboards and manage them in one place. To create, customize, and delete dashboards, go to Main Menu > User Settings > Configure Dashboard.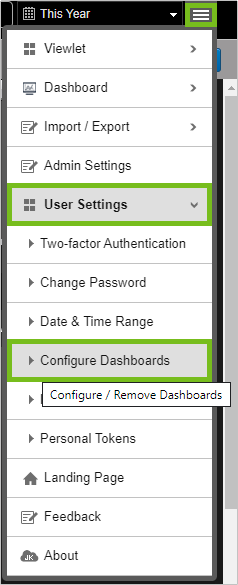 The Configure Dashboard window opens. All dashboards display. Use the Search by name field to quickly locate a dashboard. The below sections discuss your configuration options.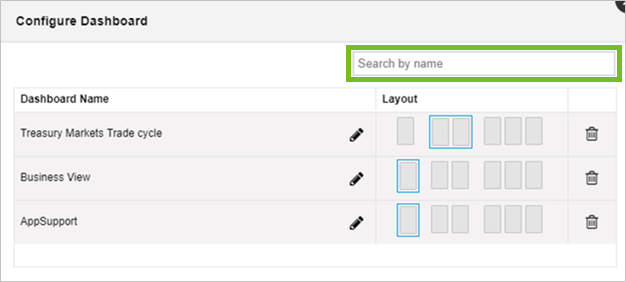 Rename dashboards
Click the pencil icon 

 of the dashboard, enter a new name and click the check mark

.  Click Save.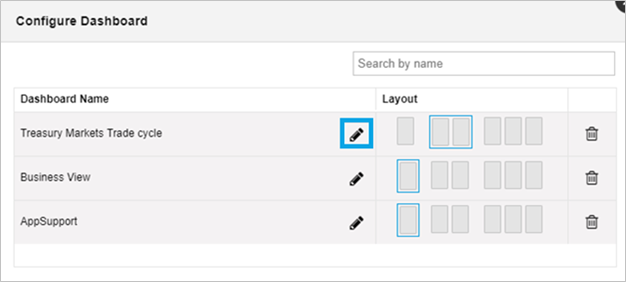 Change dashboard layouts
Dashboard layouts can either be one, two or three columns. The Layout field of each dashboard will have a blue box around the layout being used.  To change the layout, simply select the new layout and click Save.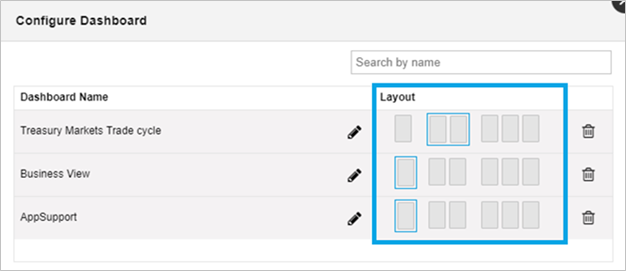 Delete dashboards
Click a dashboard's trash button
 to delete it. An Undo button will appear, click this button if you would like to cancel the delete action. To continue deleting, click the Save button. A dialog box will appear confirming the delete action.