To open a viewlet, click the blue Viewlet button

 (or the Viewlet Form button 

 for users that have the Suppress jKQL query interface option enabled). Users can also click on the Main Menu button 

 and select Viewlet > Open.
The Create/Open Viewlet dialog box opens. Select Open Existing Viewlet.  
A list of existing viewlets is displayed. The view can be changed by selecting Details from the View By drop-down for a more descriptive display. Use the Sort By drop-down to arrange the viewlets in alphabetical order or by chart type. Quickly search for viewlets by viewlet name using the search box.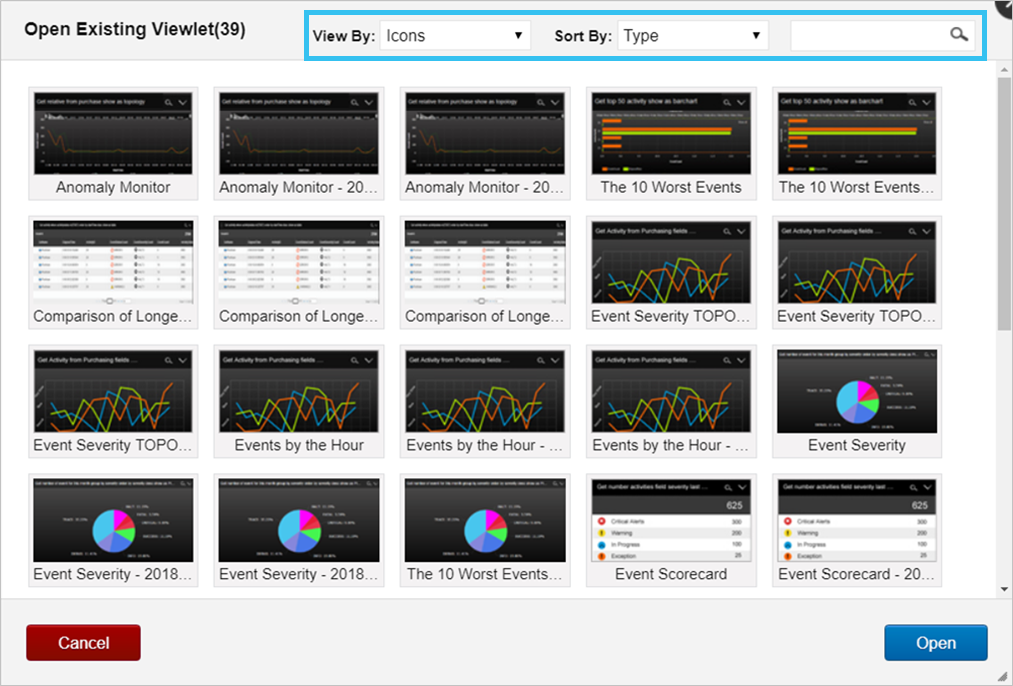 Select all desired viewlets and click Open. The dashboard's focus will now be the selected viewlets.