A View represents a named query whose result is evaluated on a defined interval. After each periodic evaluation, the results are cached for quick retrieval.  The implementation is analogous to an SQL Materialized View.
Views can be implemented directly using jKQL, or through the user interface.
Let's define a simple View using jKQL:
Upsert View Name='TestView',
    jkql='Get Number Of Events Group By EventName',
    Schedule='1 day';
This view will be evaluated every 1 day, and the result of the query will be cached.
Let's define the same view through the user interface. You would define it using the Create button on the Views tab of Admin Settings. It would look like this: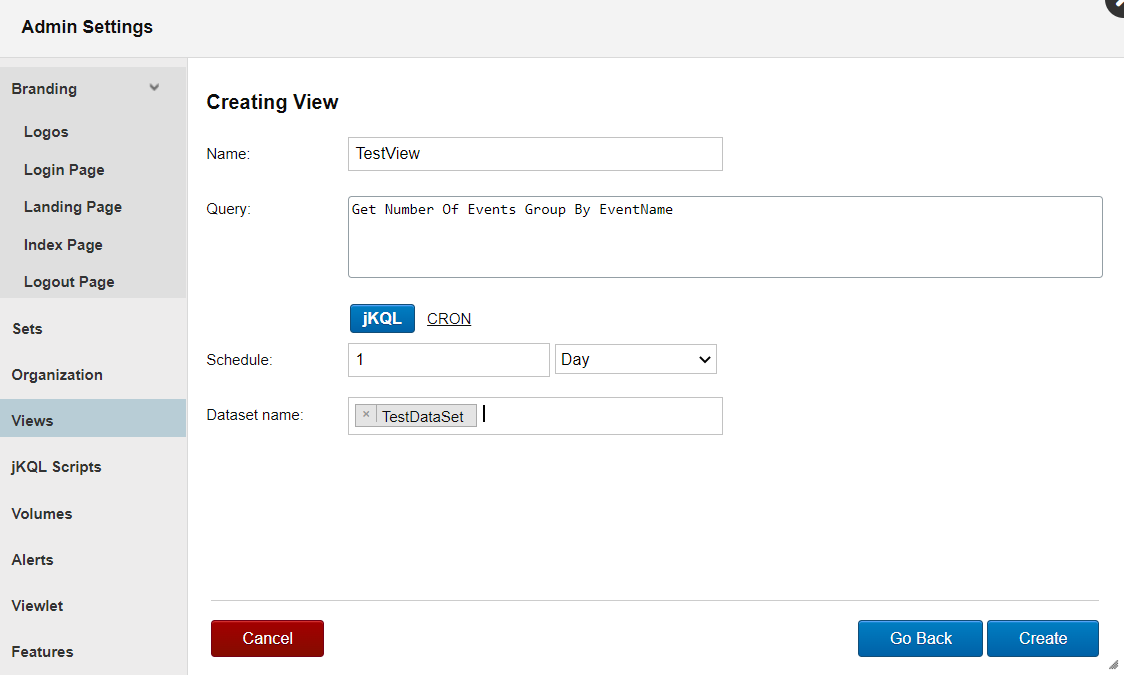 When views are displayed in a viewlet, you can edit, delete, activate, or deactivate Views directly from the query results. Select the view to display an action menu.

Refer to the jKQL User's Guide for more information on views.